LIKE EVERY YEAR THE WEEK THAT ANTICIPATED THE ANNUAL SOUTH FLORIDA JAMAICAN JERK FESTIVAL IT'S PACKED WITH ACTIVITIES, GOOD FOOD, HAPPENINGS AND EVENTS!!!
Lovers of authentic Jamaican Jerk chicken can now try it in thousands of variety and different recipes in a festival totally dedicated to the Jamaican specialty.
Get your family ready and tell a friend that Markham Park in Sunrise is the place to be on Sunday, November 9, 2014 for South Florida's premier food and entertainment event, the Grace Jamaican Jerk Festival.
Things kick off at 10 AM with loads of great things for the family.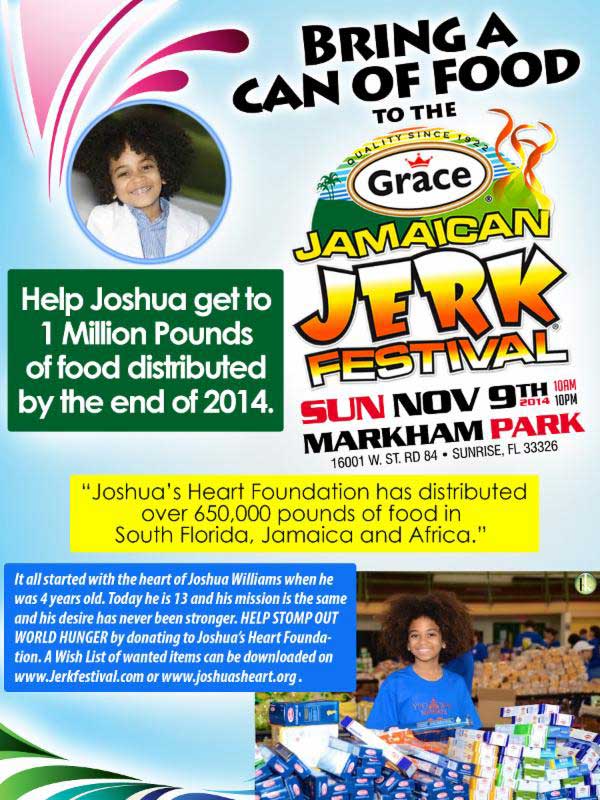 For the big day, November 9 at Markham Park, there will be food and more food. The Publix Cooking Pavilion is a Jerk Festival hot spot where top chefs and amateur cooks alike test their cooking chops in the Jerk Cook-off and Celebrity Quick Fire Challenge.
The popular Western Union Cultural Stage and the Fuzion Soundstage will take patrons on a cultural trip with drama, music and dance — providing a great opportunity to expose youngsters to Jamaica's phenomenal and diverse culture.
As usual, the event will end with a musical explosion on the Main Stage. An exciting lineup of reggae artists including the world renowned Inner Circle, the smooth saxophonist Dean Fraser, Luciano the "Messenjah", Tarrus Riley who is known for his smash hit, "She's Royal", Duane Stephenson from "August Town" will bring their brand of music to keep patrons rocking, and rising Reggae sensation Tydal.
LISTEN TO TARRUS RILEY JAH JAH RUNS THINGS – 7th Heaven Riddim



LISTEN TO LUCIANO – CONVERSATIONS -INDIAN CASINO RIDDIM
Let's not forget the Dancehall Fans! This year at the Dancehall Pavillon :Waggy T, Jazzy T ,Innocent . Eccentrix will be the Master of Cerimonies with the latest dancehall hits.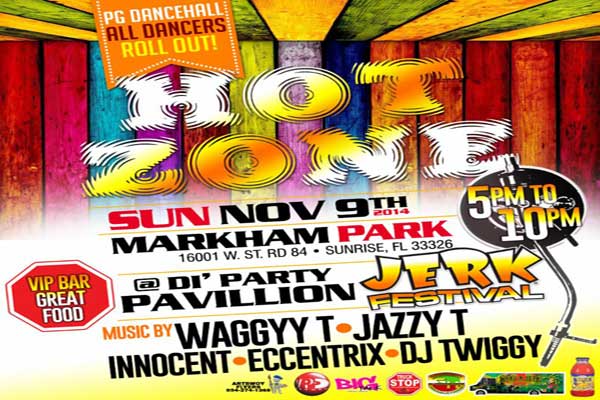 From beginning to end, this festival will offer tons of fun for the entire family.
real deal