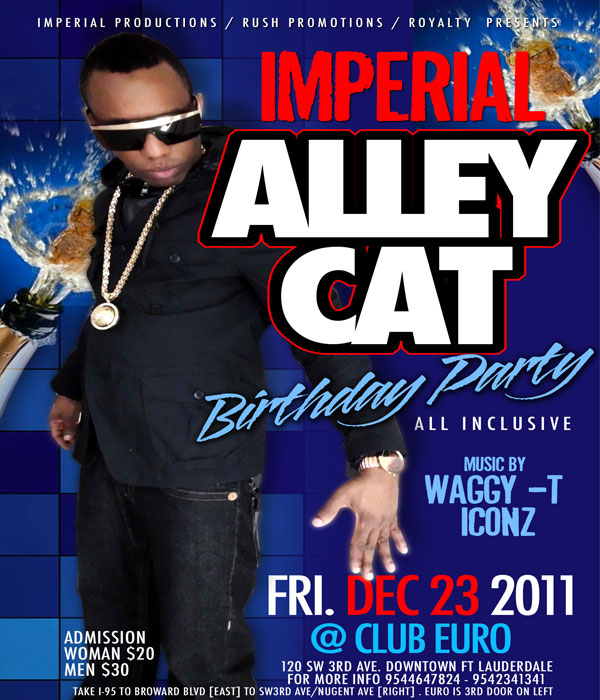 Alley Cat, aka Imperial, real name Albert Richards, is currently  promotings his latest album, Dancehall Knowledge Volume II. The Artist, who changed his moniker to Imperial some years ago, says he has been studying various aspects of the music business in an effort to become more rounded. He deejays, produces, he's a songwriter and a beat maker.
Dancehall Knowledge Volume II features collaboration with the Monster Hemphigher as well as Ikaya,  on Virtuous Woman, which is one of the singles being promoted and getting a lot of attention from music lovers.
In addition to the album, he has released  fresh singles like Party Spree, Finally, Bruk Out featuring Stone and Miss Independent. Alley Cat, aka Imperial, says his guiding principles in the business are excellence and commitment.Dancehall Knowledge Volume II is distributed in the US by Island Entertainment and  it is available on all major digital outlets including Amazon, iTunes and Rhapsody.
Don't miss out his new album and in if you are in South Florida come out and celebrate Alley Cat's Earth Strong with  King Waggy T and Iconz @ Club Euro this Friday  in downtown Fort Lauderdale! Big Ups & HAppy Earth Strong Artist!!
A couple of hits from Alley Cat!
[youtube width="640" height="344"]http://www.youtube.com/watch?v=4qEpEM8tiS4[/youtube]
[youtube width="640" height="344"]http://www.youtube.com/watch?v=y1QLZXvemiI[/youtube]
real deal