READ MORE ON : NEW RIDDIMS, BEENIE MAN
Grammy Award Winner Beenie Man Teams Up with Silva Cat for "Salt Shayka" Video.
Once again the King of Dancehall delivers a hit single while teaming up with Silva Cat on "Salt Shayka". The "Herbal Dance" riddim breakthrough single was produced by the award winning team of Digital Vibes Entertainment.
Directed by "The Board" the sexy video was filmed on location in Kingston, Jamaica . The international superstar known for his catchy hooks never fails to deliver a fun and energetic performance on the screen as on the stage. His appreciation for the ladies is well known, and with "Salt Shayka" Beenie's sings of their sensual undulation as they dance to the raw organic sound of the "Herbal Dance" riddim.
 WATCH BEENIE MAN & SILVA CAT "SALT SHAYKA" OFFICIAL MUSIC VIDEO

(Official Music Video)

The "Herbal Dance" riddim also features Bramma "Feel Di Vibe", Kiprich "Bless Body", Leftside "Remy", Voicemail "My Address" and rising new sensation Da Plan with "Joy Stick" is now available on itunes.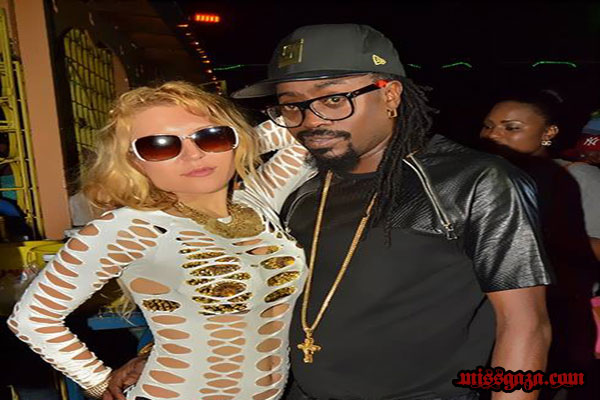 International recording artist Beenie Man, the current crowned king of the Dancehall, has just released a single with LA's princess of world pop Orisha Sound.
The song which is called "world war three" racked up over 5,000 views on sound-cloud literally hours after it was posted. Based on the rapid, positive feedback the producers decided to place the track in a listening session amongst some very harsh music critiques who all overwhelmingly said that this song has both Billboard and Grammy potential. 
"World war three" was produced by Shel K of Springwata Productions for Black and Yellow Entertainment with distribution by Zojak Worldwide. The song was remixed twice, one mix aimed at the North American market, was done by Josh Stevens who has done work for established acts such as Sean Kingston, Robin Thick and Kanye West. And the European mix was done by Ryan Otter, who is known for his works with Skrillex and David Guetta.
Orisha Sound and Beenie Man have done theofficial music video for "world war three" and is now having it edited with the hopes of getting it out to the public in approximately two weeks. The video was directed by
Marvin Williams.
ORISHA SOUND & BEENIE MAN WORLD WAR THREE OFFICIAL MUSIC VIDEO

real deal