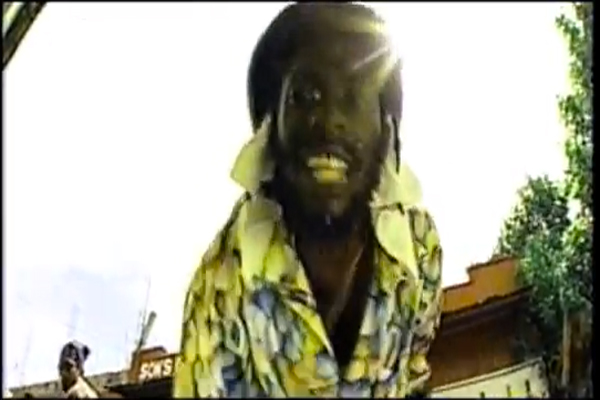 Good news for Grammy Winner Buju Banton, real name Mark Anthony Myrie, and his ongoing battle for freedom for his trial with a turn of  events in his favor, when everthing seemed lost.
On Wednesday, during a hearing in Tampa, FL, it was determined that Terri Wright, the juror accused of violating court orders in Buju's Banton 2011 drug trial, submitted the wrong hard drive for an examination conducted by Buju's IT expert to determine if the juror did illegally researched aspects of the case.
However, Wright, who insisted she used a laptop during the trial, submitted a hard drive for an old desktop computer.
WATCH BUJU BANTON – PELP IT (1999) – OFFICIAL MUSIC VIDEO



Check out the official Buju Banton's Court document posted below
Case 8:09-cr-00572-JSM-TGW Document 453 Filed 03/31/13 Page 1 of 3 Pagel D 3655
UNITED STATES DISTRICT COURT
MIDDLE DISTRICT OF FLORIDA
TAMPA DIVISION
UNITED STATES OF AMERICA
VS.          NO. 8:09CR572-T-30TGW MARK ANTHONY MYRIE
SUPPLEMENT TO SECOND AMENDED RENEWED MOTION
FOR ORDER FINDING JURY MISCONDUCT
AND THE GRANTING OF A NEW TRIAL
COMES NOW the Defendant, Mark Anthony Myrie, hereinafter ("Myrie"), through counsels, and files this Supplement to Second Amended Renewed Motion For Order Finding Jury Misconduct And The Granting Of A New Trial and shows the Court as follows:
Myrie contends, in his Second Amended Renewed Motion For Order Finding Jury Misconduct and The Granting of A New Trial, that juror Terri Wright, hereinafter "Wright", did not provide, as ordered by the Court, the computer hard drive, she did her Internet research on after the trial when it was still fresh in her mind, as she testified in Court to at the December 20, 2012 hearing,

In a newspaper article, attached hereto as Exhibit "1″, Wright's attorney, Lori Palmieri, is quoted in a March 26, 2013 Tampa Bay Times news article as saying about her client: "[S]he only had one computer, it was a laptop, and she brought it. In my opinion, end of story, but not in their story."

Also attached hereto as Exhibit "2″ is the March 28, 2013 Supplemental Case Report of Myrie's Computer Forensic Expert Larry Daniel. Daniel examined the
Case 8:09-cr-00572-3SM-TGW Document 453 Filed 03/31/13 Page 2 of 3 PagelD 3656
hard drive provided by Wright per the Court's order. Daniel states in part in his supplemental case report that "The hard drive delivered to me for forensic imaging was a full size hard drive from a desktop or tower computer."
4. The obvious conclusion from this conflict in facts is that Wright did not produce her lone laptop computer hard drive and instead provided the Court with some other desktop hard drive. This explains why the computer hard drive Wright provided had no internet use during the time period in question though Wright told the Court she did her research after the trial while the issues were fresh on her mind.
real deal