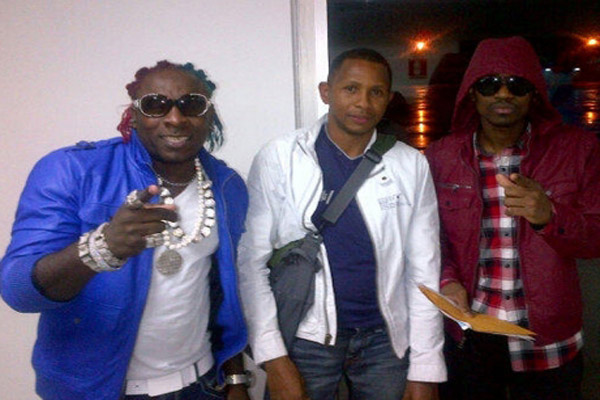 Jamaican reggae dancehall star Busy Signal, real name Glendale Gordon, is finally back in Jamaica, where he arrived earlier on Friday evening after completing his jail sentence in a Minnesota penitentiary in United States for absconding bail.
This past September Jamaican artist Busy Signal was sentenced to six months behind bars for absconding bail on drug charges dating back to 2002.
However, the artist only served 60 days after he was given credit for the four months he had been in custody after he was extradited from Jamaica. His US-based attorney had said he had no concern that prosecutors would seek to reinstate drug charges against the entertainer because the Extradition Treaty would not allow for this.
Jamaican music lovers and fans of the talented reggae dancehall singer will love to hear his latest music singles posted below : "Christmas Money", a collaborative song featuring also recording Jamaican artist Blaqk Sheep, produced by I Strong Records and another collaborative song featuring another prominent Jamaican artist Gappy Ranks with another money song from Busy, in fact titled : "Money Finger."


Busy Signal is happy to be a free man and to be back in his native Jamaica where he is aspected to released a string of  hot new music. Stay tuned for more songs and news from the popular Jamaican reggae dancehall singer.
LISTEN TO BUSY SIGNAL & BLAQK SHEEP – Christmas Money – Nov 2012 -I Strong Records

New Single Gappy Ranks & Busy Signal – Money Finger (Single) Nov 2012
LISTEN TO GAPPY RANKS & BUSY SIGNAL – MONEY FINGER – NOV 2012

real deal