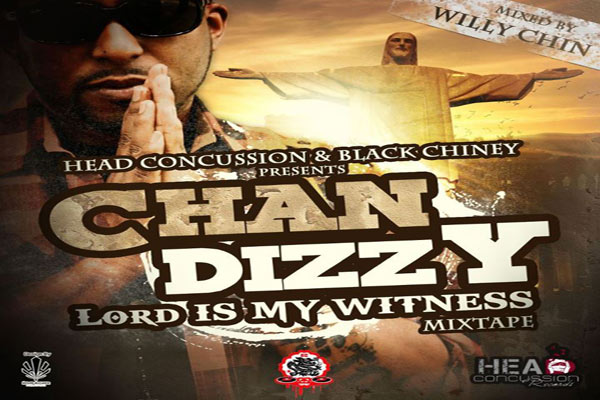 A lot of sensational dancehall  reggae free mixtapes came out in the last two month, from Assassin to Popcaan to Dotta Coppa and now a new Chan Dizzy mixtape.
Chan Dizzy is a recording Jamaican Dancehall artist that has been releasing some hot music singles working with one of finest Jamaican music producer, Rvssian and his own music label head Concussion Records.
With several dozens hit singles Chan Dizzy is not new to a mixtape, this is his second. The first Dizzy mixtape,titled Dizzyness- click to read about it and download it, was also packed with good songs broadcasting the Jamaican artist unique versatility and his repertoire mad him known to a broader audience than Jamaica.
Now Jamaican recording artist Chan Dizzy, that will soon also perform in South Florida, just released his second mixtape called Lord Is My Witness for Black Concussion and Black Chiney.
DWNLD CHAN DIZZY – LORD IS MY WITNESS MIXTAPE
Lord Is My Witness mixtape contains 33 sensational tracks from the Jamaican Dancehall artist, including many of his latest hit songs starting with "Hallo Bad Mind", "Kingdom Come" with I-Octane, "Herbalist"and a lot of artists give him shouts and drops, Konshens is one of them.
Mixed By Will Chin from Black Chiney this mixtape is really packed with hot songs! You can click on the link above or the pic for download link or checkout the preview here.
Chan Dizzy – Lord Is My Witness (Full Mixtape) – April 2012
DWNLD CHAN DIZZY – LORD IS MY WITNESS MIXTAPE
real deal