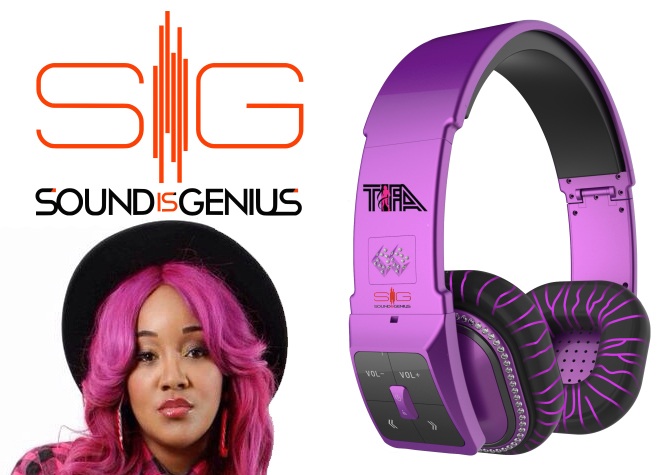 Jamaican Dancehall artist Tifa celebrates the summer expanding on her brand and celebrity status with the releasing of her signature 

headphone

 line.
The project is a partnership with Sound is Genious (SIG) and is called the Tifa SIG line.
"I had always wanted to get into merchandising, but I didn't want to do the usual clothing line or store, and then I was approached by known inventor Sigfrued Jalink and his wife who form part of the marketing team at my new label Island Kings Records. Jalink has invented things like the telephone watch, solar tents and pots for the military, specific exercise machines for NBA players etc. We decided to do a Tifa headphone line".
Tifa explained in a media release.
She also revealed the different gadgets associated with the headphone.
"There's bluetooth headphone. We have the ear buds which are perfect for jogging and exercising and they don't fall off you. There's the dice collection which is the upgrade blowtorch headset that works with your phone and other electronics and this is blinged out. There's the studio collection for all music heads that value quality sound. My signature colours for Bluetooth headsets are black, white and purple. There's the smart box which is a bluetooth speaker and that comes in black. The quality is amazing in terms of sound and rivals if not better with our competitors. The battery life on these headphones lasts up to 72 hours," she pointed out.
Digicel is on board as one of the distributors and partners of the Tifa SIG headphones.The headphones will be distributed in select Digicel stores and electronic stores.
WATCH TIFA – BACK IT UP – OFFICIAL MUSIC VIDEO – JULY 2014
real deal