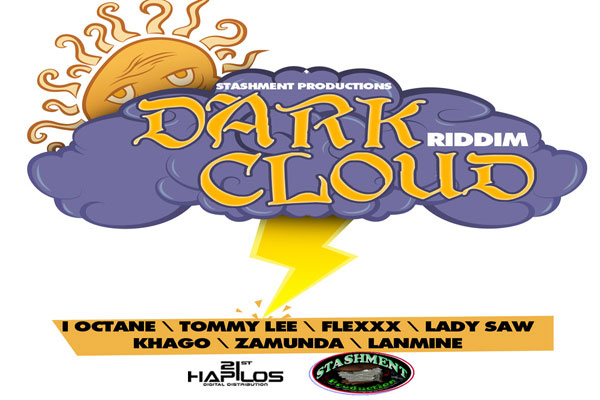 Listen to some new reggae dancehall songs from beautiful Jamaica, featured in the Dark Cloud Riddim

Great line up of artists on Dark Cloud Riddim from Stashment Productions.
Voicing on it big names like I-Octane,Tommy Lee,Flexx,Lady Saw,Khago,Zamunda for a good riddim with good songs! The riddim is already available on Amazon and it will be shortly on i-Tunes too, click on the riddim cover above to go to the online retailer link, this riddim, features young and veterans artist, listen to the full riddim mix below.
LISTEN FOR FREE TO DARK CLOUD RIDDIM MIX




DARK CLOUD RIDDIM TRACK LIST



Tommy Lee – Me Nuh Tek Dis
Flexxx – Nuh Bwoy
I-Octane – Straight
Khago – Money Pile Up
Lady Saw – Fake Friend
Lanmine – Nuh Fear
Zamunda – Come a Mi Yard
LISTEN TO I-OCTANE- STRAIGHT- DARK CLOUD RIDDIM
LISTEN TO FLEXXX – NUHBWOY – DARK CLOUD RIDDIM
LISTEN TO TOMMY LEE- ME NUH TEK DISS – DARK CLOUD RIDDIM
real deal