DOWNLOAD DJ DALVY MIXTAPE HERE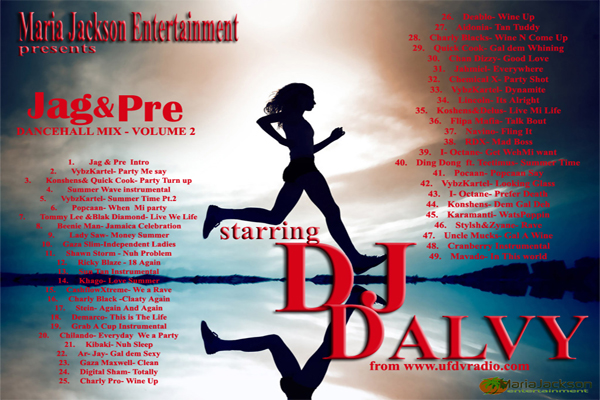 After the success of her mixtape (Jag & Pre) released earlier this year, DJ Dalvy, of UFDV Radio out of Kingston, Jamaica, has returned with part two, bringing more free music to download to the masses.
< This mixtape was recorded some years ago and while the streaming version is not currently available, if you are looking to vibe to some real good islands music featuring reggae and dancehall songs for free click on the link on top or below.
The mixtape features forty-nine of the hottest new dancehall tracks released this year. 
To listen more to DJ Dalvy tune in UFDV Radio every Friday and Sunday night from 9 to 11pm and on Saturdays from 3 to 6pm.
real deal