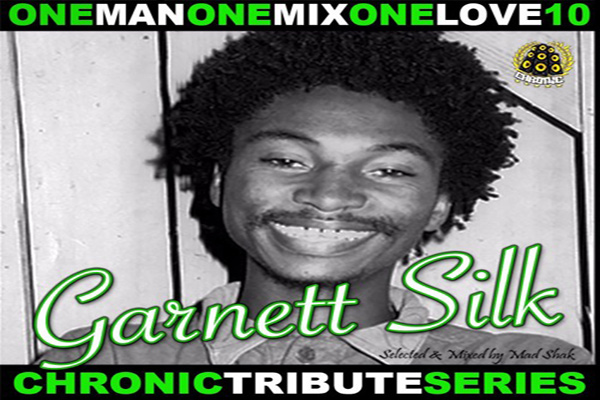 Tune in to some classic reggae tunes from legendary Jamaican artist Garnett Silk.
Enjoy a sweet new tribute cd mix from Mad Shak – of Chronic Sound System, based in Spain. Par of their Chronic Tribute Series – Garnett Silk – OneManOneMixOneLove – Reggae Mixtape, it's a smooth and sweet reggae mix that will make everybody Irie! Everybody is going to love this!
While ther's not a track listing available, Garnett Silk OneManOneMixOneLove reggae mixtape features more than 60 Garnett Silk mega classics anthems for your listening pleasure and also available for free download following the link below.
GARNETT SILK Tribute By Mad Shak CHRONIC SOUND #OneManOneMixOneLove Vol.10

Rest In Peace.
Your music never die.
#OneManOneMixOneLove vol. 10
real deal