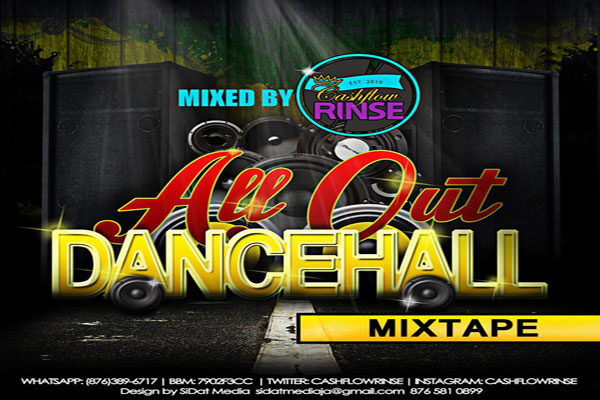 Check out a new dancehall music free mixtape coming from Jamaica, for August 2014.
Dj Cash Flow Rinse – All Out Mixtape it's packed with strictly now a days Dancehall hits and a couple of few tunes on the rise right now, from the popular Jamaican producer and disc jock
Cash Flow Rinse delivers once again a really hot music mix packed with the craziest dubs and as you already know, a hot mixtape always features maaawd Vybz Kartel's tunes to vibe with.
All Out mix is no exception, and comes superloaded with many World Boss Vybz Kartel songs to download.
Download or stream for free Dj Cash Flow Rinse – All Out - below.
STREAM OR DOWNLOAD DJ CASH FLOW RINSE – ALL OUT – DANCEHALL MIXTAPE – AUGUST 2014
DWNLD DJ CAH FLOW RINSE ALL OUT MIX
real deal