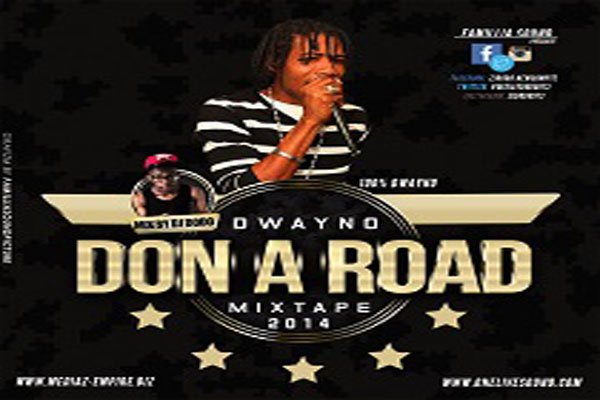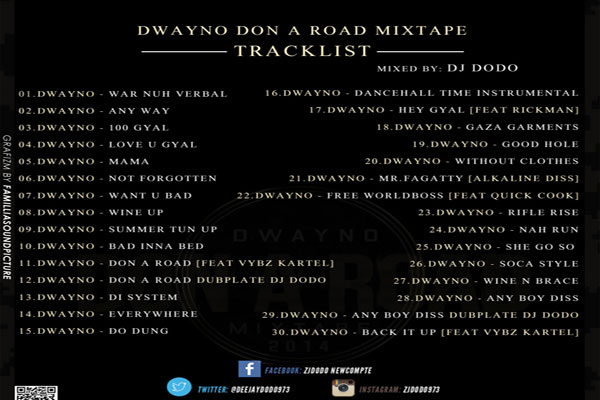 Dwayno is a Jamaican recording dancehall reggae artist that always supported Gaza General Vybz Kartel and one of his biggest tune is called Don A Road.
Don A Road

is a song Dwayno dedicated to incarcerated dancehall superstar Vybz Kartel
few years ago.
Don A Road
is also the title of his
Dwayno Mixtape
from
Dj Dodo,
that you can listen and download for free below.
Dwayno

is not one of the most popular Jamaican deejays, unless you are into underground dancehall music you may not have yet heard his name, this mix is an occasion to discover his music and listen to his songs.
Check the full track listing with the songs names in the cd cover, play or download and enoy the ride.
DWNLD DJ DODO DWAYNO DON A ROAD MIXTAPE
DWAYNO  ANY BWOY DISS DJ DODO DUBPLATE
VYBZ KARTEL FEAT DWAYNO DON A ROAD DUBPLATE VIDEO
real deal