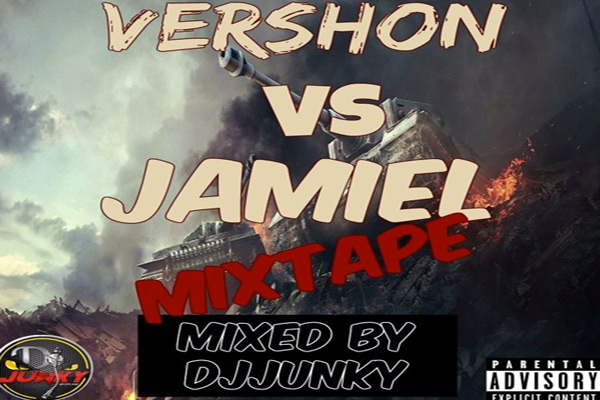 Download Dj Junky newest dancehall mixtape featuring Jamaican stars Vershon & Jahmiel diss songs.
Starting off with the song that ignited the beef between the two raising Jamaican recording artists, Too Young, followed by Jahmiel – Too Dumb, voiced on the latest Markus Records Connection Riddim Dj Junky mix is recorded like a ping pong clash and features all the back and forth songs involved in the latest dancehall music clash.
Already dubbed as the fastest clash in dancehall history for the quantity of songs released in such a short time, Vershon and Jahmiel beef is becoming pretty entertaining and different mixes are coming up, with DJs all over the world featuring their quick diss songs.
Download Dj Junky -Vershon VS Jahmiel – [Dancehall Mixtape] – March 2017
<

VERSHON VS JAHMIEL MIXTAPE MIXED BY DJ JUNKY TRACKLIST:
1. VERSHON – TOO YOUNG (JAHMIEL DISS)
2. JAHMIEL – TOO DUMB (VERSHON DISS)
3. VERSHON – CHIHUAHUA (JAHMIEL DISS)
4. JAHMIEL – BAD DAWG (VERSHON DISS)
5. VERSHON – GUARD DAWG (JAHMIEL DISS)
6. Jahmiel – Coffin & Reat (Vershon Diss)
7. Vershon – Power Drill (Jahmiel Diss)
real deal