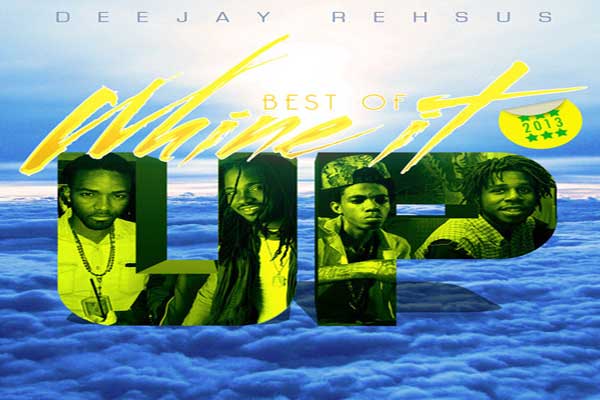 Wha Gwaan. Start 2014 with DJ REhSus ' Mixtape. He's from Marseille, France, his project  its titled "Best Of Whine It Up"  and  it'is a two hours  dancehall mixtape that features some of the baddest dancehall riddims and  singles of 2013. Track listing & download links as well as stream all posted below.
 From I-Octane, Konshens, World Boss Vybz Kartel, Alkaline, Tommy Lee to the super recent Macka D Dye Dye and more hotness in "The Whine It Up" mixtape that does a great job in collecting and recapping some of the  top Jamaican hits, the hot joints to remember some of the best tunes that came out in 2013.
THIS MIXTAPE WAS REMOVED BY HIS AUTHOR.
STREAM OR DOWNLOAD DJ REhSUS WHINE IT UP DANCEHALL MIXTAPE – JAN 2014
[fresh_button url=":www.mediafire.com/download/yd7o5vt…20of%202013).zip" size="normal" color="red" target="_blank" class=""]DWNLD WHINE IT UP DJ REhSUS[/fresh_button]
[fresh_button url="rapidshare.com/share/C392C3119EB…B8EA3460AE7A6A0CB" size="normal" color="pink" target="_blank" class=""]DWNLD WHINE IT UP MIXTAPE DJ REHSUS[/fresh_button]
WHINE IT UP  DANCEHALL MIXTAPE DJ REhSUS TRACK LISTING
[fresh_one_half]
01- HERE COMES TROUBLE – CHRONIXX
02- PULL UP WINE – STEIN
03- MAKE UP – VYBZ KARTEL
04- SUM N DEH – KONSHENS
05- MONKEY BIZNESS – LEFTSIDE
06- BOOM BOX RIDDIM
07- SNEAK PREVIEW RIDDIM
08- ODD RAS – CHRONIXX
09- POP STYLE RIDDIM
10- RAW CUT RIDDIM
11- INVASION RIDDIM
12- HEAD PHONE RIDDIM
13- TRINI MEDAL RIDDIM
14- BAD GAL RIDDIM
15- RAW CASH RIDDIM
16- MAD WORLD RIDDM
17- DECIBELS RIDDIM
18- HIGH SUH – ALKALINE
19- WINE & JIGGLE – I-OCTANE
[/fresh_one_half]
[fresh_one_half_last]
20 - ANIMAL INSTINCT RIDDIM
21- PARTY ANTHEM – ELEPHANT MAN & BUSY SIGNAL
22- WATCH OUT FOR THIS/SHELL IT DOWN – MAJOR LAZER – BUSY SIGNAL & T.O.K
23- COMPASS – VYBZ KARTEL
24- UNRULY RIDDIM
25- TUN OVA RIDDIM
26- SHAKE YUH BODY [WINE UP] – BLAK RYNO
27- REDLIGHT RIDDIM
28- KOTCH – RDX
29- MAD STEP RIDDIM
30- BERE GYALNISS – POPCAAN
31- PULL UP TO MI BUMPER – KONSHENS & CAPRI J
32. THE WORLD RIDDIM
33- BRUKI [FI DI JOCKEY PT. 2] – AIDONIA
34- RIGHT WINE – VYBZ KARTEL
35- OVERDRIVE RIDDIM
36- BAD INNA BED – KALANDO
37- IN THE NITE [WE B ROLLIN] – TOMMY LEE
38- DYE DYE – MACKA DIAMOND
[/fresh_one_half_last]
real deal