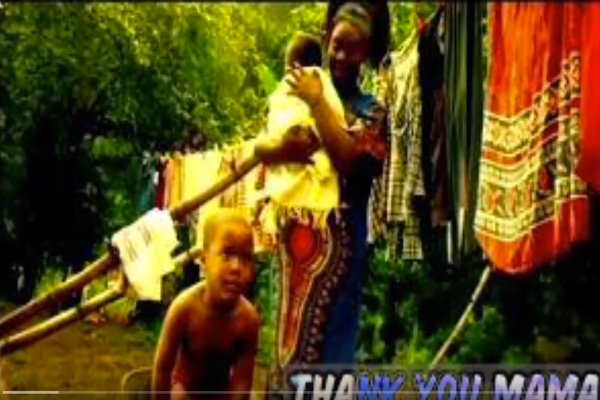 Fans of Jamaican reggae music celebrate Mama's Daywith a new blessed free mixtape titled – Thank You Mama/Mothers Day Reggae Mix (May 2017).
Featuring veterans Jamaican reggae dancehall music artists like Sizzla, Jah Cure, Mavado, Vybz Kartel this free reggae mix available for free stream or download and mixed by Dj Sample Ama features the best tribute reggae songs for mother's day.
Check the full track Listing posted below and get ready to vibe to pure love with some of the best ever reggae dancehall songs dedicated to motherly love, the mixtape will keep you company for more than an hour with the sweetest music from Jamaica to express gratitude to all the moms out there!
Thank You Mama/Mothers Day Reggae Mixtape (May 2017)
Thank You Mama/Mothers Day Reggae Mix
Thank You Mama/Mothers Day Reggae Mixtape (May 2017) Track List:
1) 00:00 Sizzla – Thank You Mama




2) 02:27 Sizzla – Greatest Mother




3) 05:14 Jah Mason – Wipe Those Tears




4) 07:13 Capleton – Mama You Strong




5) 08:58 Bounty Killer Ft Richie Stephens – Pot Of Gold




6) 10:51 Gyptian – Mama Don't Cry




7) 12:12 Jah Vinci – Mama Dont Worry




8) 14:15 Bugle – Take Care A Mama




9) 15:20 I Octane – Mama You Alone




10) 18:12 Jah Cure – This Is One For You Mama




11) 20:14 Serani – Mama Still Hungry




12) 21:53 Serani Ft Mavado – Mama Still Hungry (Remix)




13) 24:04 Bounty Killer – Mama Love




14) 27:27 Sean Paul – Mama I Love You




15) 29:03 Garnet Silk – Mama Africa




16) 32:06 Garnet Silk – Mama




17) 34:31 I Octane – Mama Food Put On




18) 36:04 Prado ft Sizzla – My Mama




19) 37:20 Chris Martin-Mama




20) 39:22 Busy Signal – Mammy




21) 40:35 Konshens – Make My Mama Proud




22) 42:05 Mavado – Mama's Love




23) 43:15 Mavado – Mama




24) 44:55 Kiprich – Mama Love




25) 46:36 Vershon – Inna Real Life




26) 48:20 Vershon – Its My Time (Mama)




27) 49:37 Charly Black – Everyday Is Mothers Day




28) 51:10 Jah Vinci – No love Like Mamma




29) 52:30 Iyara – Show Love To Mama




30) 54:14 Vershon – Anything For You (Mama)




31) 55:37 Teflon – Mama Kept Me Warm




32) 57:25 Vybz Kartel – Testify




33) 58:48 Vybz Kartel – Mama




34) 1:00:20 Demarco – Love For Mama




35) 1:02:10 Alkaline – Son Of A Queen




36) 1:04:40 Merciless – Reply From Mama




37) 1:06:56 Munga – Love Mama




38) 1:08:24 Vybz Kartel – Honour Mama




39) 1:10:55 Bugle – Mama Mi Love You




40) 1:14:40 Shirley Ceasar – I remember mama
real deal