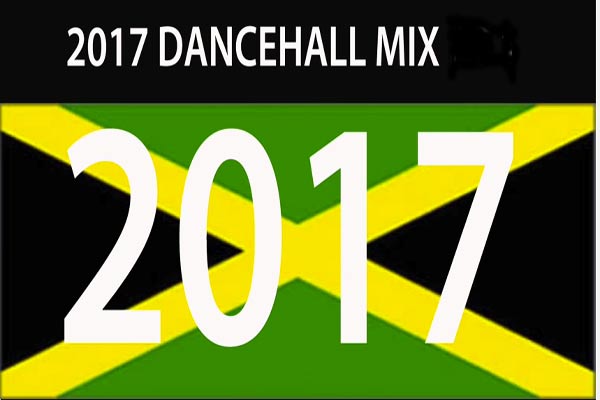 Check out one of the latest Dj Wass free dancehall reggae mixtape for the month of July 2017.
Titled Clean & Fresh Vol 23, DJ Wass mix features the latest biggest & topping dancehall songs and artists trending in Jamaica  and the rest of the world for July 2017.
Sporting the latest dancehall reggae anthems from Vybz Kartel Mavado, Alkaline, Jahmiel, Vershon,Popcaan, Charly Black and many more top Jamaican recording artists, this mix includes also new names of some vibrant upcoming artists creating a well balanced blend.
Stream or download for free Dj Wass Clean & Fresh, a dancehall mix more than an hour long and check the track listing for the full names of the artists and songs titles.
DWNLD DJ WASS CLEAN & FRESH DANCEHALL MIX JULY 2017
STREAM DJWASS – DANCEHALL MIX – POPCAAN, ALKALINE,VYBZ KARTEL, MAVADO+++ CLEAN & FRESH VOL.23 – JULY 2017
DWNLD DJ WASS CLEAN & FRESH MIX MOBILE LINK
DJ WASS CLEAN & FRESH DANCEHALL MIX JULY 2017 TRACK LIST:
01 – POPCAAN – STRONGER NOW
02 – J-RILE – SEET CLEAR (DUBPLATE)
03 – PROHGRES – MEMORY LANE (DUBPLATE)
04 – VENOMUS FT JAHVANTE – RISE AGAIN
05 – XKLUSIVE – GHETTO YOUTH ANTHEM
06 – JAHMEIL – BIG MOVES
07 – MAVADO – LAUGH & GWAN
08 – ALKALINE – RED EYS
09 – VERSHON – MY SUCCESS (DUBPLATE)
10 – BABI SHI – LOW LOW
11 – ALKALINE – FAST
12 – PROHGRES – DETERMINE (DUBPLATE)
13 – MASICKA – GIVE IT MY ALL
14 – POPCAAN – STILL FEEL GOOD
15 – ALKALINE – MY LOVE
16 – ALKALINE – MONEY MAN
17 – VYBZ KARTEL FT LITTLE MISS – TAXI
18 – J-RILE – FALLING FOR YOU
19 – BAZZA T – SLOW WINE
20 – CHARLY BLACK – COMPLIMENT
21 – MAVADO – TOUCH & LEGGO
22 – ALKALINE FT SEAN PAUL – GYALIS PRO
23 – BUSY SIGNAL – PHONE STRESS
24 – POPCAAN – UP FOREVER
25 – ALKALINE – IMPACT
26 – MAVADO – FRESH CASH
27 – VYBZ KARTEL – POCO MAN SKANK
28 – MASICKA – 10 OUTTA 10
29 – SHENSEEA – WINE
30 – BAZZA T – BOOM PON IT
31 – VYBZ KARTEL – MASH UP DI PLACE
32 – VYBZ KARTEL – EAGLE
33 – MASICKA – WAVE IT
34 – POPCAAN – 1 GUH
35 – AIDONIA – KRAYZAY
36 – VYBZ KARTEL FT MASICKA – INFRARED
37 – MAVADO – FOREVER
38 – ALKALINE – PRETTY GIRL TEAM
39 – J-RILE – SO HIGH
40 – KALADO – FRESH TO THE BONE
41 – CV FT FUSBAAN – LIVE LIFE
42 – CEMENT KIDD – SUPPORT DI BAR
43 – G STARR – 2020
44 – NACKIS – HIGH INNA SKY
45 – DJ ELLYGAN – LOVE IT OFF
46 – VERSHON – ALL I NEED
47 – MAVADO – BELT BUCKLE
48 – ALKALINE – SON OF A QUEEN
49 – JAHMEIL – STRONGEST SOLDIER
real deal