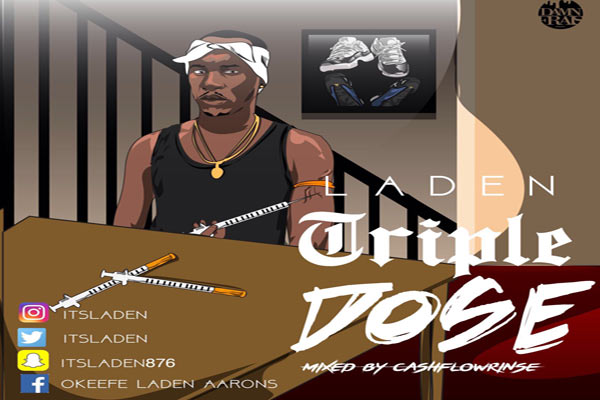 Stream or download Jamaican recording artist Laden new Official Mixtape for 2016 mixed by CashFlow Rinse and entitled Triple Dose Mixtape.
Triple Dose Mixtape contains some exclusive never heard before reggae dancehall songs and freestyles from Laden.
Laden's Official mixtape Triple Dose is free to download in mp3 format or stream below clicking on any of the links.
DWNLD MOBILE LADEN TRIPLE DOSE CASH FLOW MIX CD
DWNLD LADEN TRIPLE DOSE CASH FLOW MIX CD
Fans of Jamaican Dancehall Reggae Music can catch up with Laden latest releases as well as his classics, brought to you by super busy Dj CashFlow Rinse.
STREAM/ DOWNLOAD DJ CASHFLOW RINSE – TRIPLE DOSE (OFFICIAL LADEN MIXTAPE 2016)
real deal