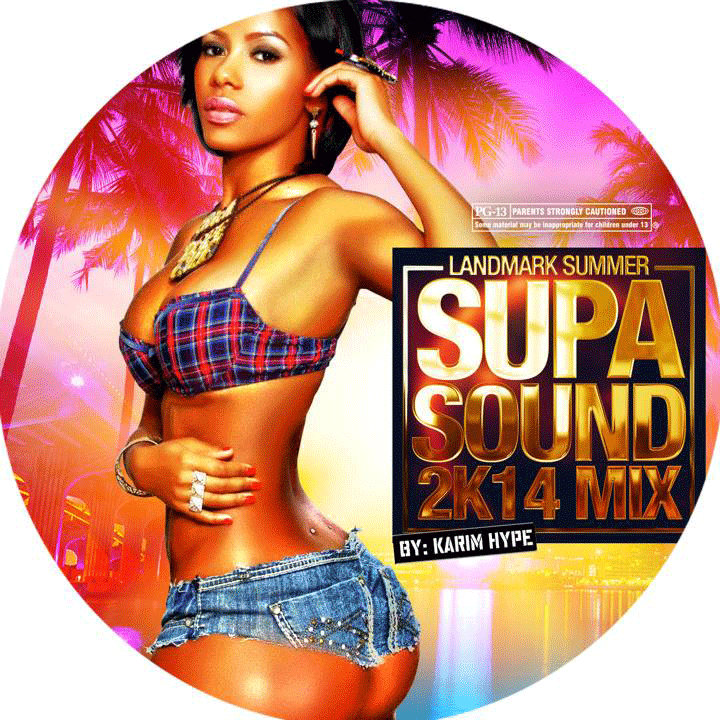 Miami 's Finest Karim Hype & Supa Sound present Landmark Summer Mixtape.
Karim Hype & Supa Sound deliver another mawd mixtape that includes all the hits and the biggest tunes & artists you need to load your playlist with for this Summer 2014.
Super loaded with crazy dubs, drops, biggest dancehall hits and artists right now LANDMARK SUMMER MIXis the only mixtape with a Kartel's drop I&I heard inna long time,believe me this is the right soundtrack for your Summer and while it features all the biggest dancehall artists on the scene like Konshens ,Mavado, I-Octane, Popcaan, Alkaline, Demarco, Bounty & so on is when Vybz Kartel aka Addi Innocent  deejays that the Summer officially starts!  Zeen!
DOWNLOAD AND PLAY LOUD LANDMARK SUMMER – SUPA SOUND 2K14 DANCEHALL MIX (ONE – TRK)
real deal