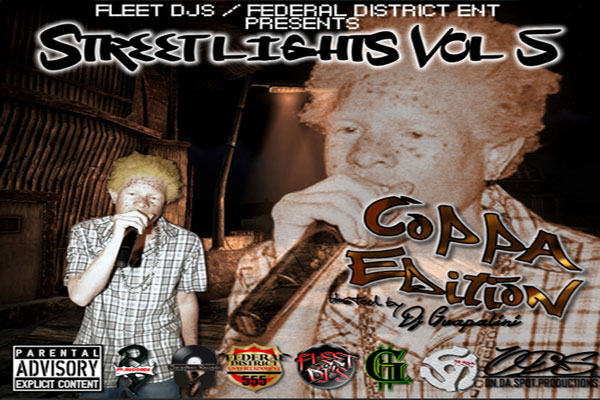 Jamaican recording dancehall reggae artist Dotta Coppa has been working hard and enjoying the spot light such a hard working talent deserves.
Coppa kept dropping new music singles, voicing on new riddims for the joy of his fans and he also has now several official music videos out  and making the rounds on Jamaican media and ranking up good  views over youtube, making  him known not just for his unique voice and style, but also for his unique looks!
Dotta Coppa delivered several hits songs that made the rounds on streets charts like Indian Girl & Ink Me, with videos in heavy rotations.
On top of that Dotta Coppa new free mixtape just dropped and it is packed with all the latest dancehall songs from his new repertoire.
Dotta Coppa new mixtape is part of a long edition of street mixtapes dubbed StreetLights, now at Vol 5 with this Coppa Edition.
Enjoy below Dotta Coppa mixtape STREETLIGHTS VOL 5 and watch some of the latest music videos from this young Jamaican artist brought to fame by Vybz Kartel.

[fresh_button url="http://www45.zippyshare.com/v/32703536/file.html" size="normal" color="orange" target="_blank" class=""]DWNL STREETLIGHTS VOL 5 COPPA EDITION MIXTAPE[/fresh_button]
STREAM OR DOWNLOAD STREETLIGHTS VOL 5 COPPA EDITION MIXTAPE
COPPA MI NAME- OFFICIAL MUSIC VIDEO
THE RIZZIN & DOTTA COPPA – YOUNG GHETTO STARS – OFFICIAL MUSIC VIDEO
real deal