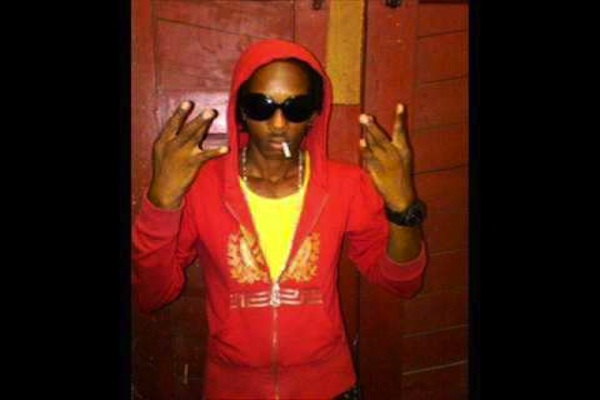 One of the original members of Vybz Kartel's Portmore Empire recording dancehall artist Gaza Maxwell was stabbed to death in Springfield St Thomas.
After World Boss Vybz Kartel disbanded the Portmore Empire, Gaza Maxwell, that always stayed loyal to Kartel, has been signed with 180 Caliba Productions.
"He was in the studio where him go record a song and the man run in pon him and stab him and kill him,…mi caan see another artiste fi replace him," Capone, head of 180 Caliba Productions which had been working with Gaza Maxwell for some time now, told the Jamaican press.


Listen To Gaza Maxwell Sumptn Fi Sumptn Duss Riddim Not Nice Records

Gaza Maxwell went to the recording studio to lay down a song and an unidentified man run up to him and stabbed him in the chest. He was transported to the hospital but he didn't make it.
Vybz Kartel, which is currently recovering under heavy police guard at the UWI hospital for a severe kidney infection, has been informed that his chargie was killed in the recording studio and he is upset about it.

Gaza Maxwell Aka Strapwell – Streets A Talk (Vybz Kartel Tribute)

Gaza Maxwell recorded several good songs within Kartel's inner circle voicing Not Nice Ethernal Riddim the song Miss You, Sumptn Fi Sumptn on Duss riddim, and he recorded a classic masterpiece with Vybz Kartel in 2009 Bun Fi Bun, that still sounds really good. Maxwell was a good dancehall artist that was known also for powerful diss war songs like Bad Inna Real Life, a ANG diss, Nuh Fraid, Sha La La La on War Circle Riddim.


Listen To Vybz Kartel Gaza Maxwell Bun Fi Bun

He has always been vocal about his support to Vybz Kartel and the Gaza and he voiced a song titled Streets Talk in 2014 that was a tribute to his General behind bars. More recently he was relaunching his career and released a couple of music videos and new songs in 2016, he also dissed Mavado in a song titled Shot Dem produced by Deano Dean Records. One of the latest song he recorded was titled RIP.
Listen To Gaza Maxwell – R.I.P

Gaza Nation fans took it to social media where a lot of tributes to the artist has been uploaded in the latest hours and Gaza Maxwell songs were uploaded while the whole dancehall community is still in shock and disbelief. An artist that worked hard on music and released good songs staying always loyal to Kartel but also without never bussing big.
It's really sad and coward the way the man got killed and his killer is still at large while the artist is dead.
Capone, head of 180 Caliba studio was heard saying :

"mi hear say the man get stab, yu see how life wicked? The man never deserve fi die like that, him career just a pick up," .
#RIPGAZAMAXWELL
real deal