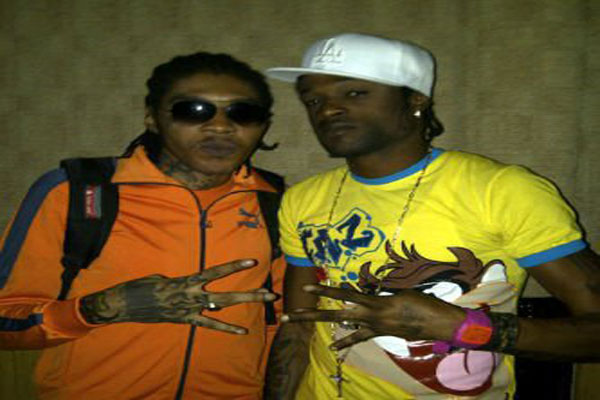 There 's a new additional charge against Vybz Kartel made in the Corporate Area Resident Magistrate's Court today. He will be also charged with perverting the course of justice, together with Portmore Empire artist Vanessa Saddler, aka 'Vanessa Bling' or Gaza Slim'. She was denied bail. Another Gaza Artist in jail.
Saddler faced the court today on charges of conspiracy and attempting to pervert the course of justice in relation to the August 16 murder of Clive 'Lizard' Williams. Kartel, Shawn 'Shawn Storm' Campbell and three other men are also facing charges relating to the conspiracy. But police so far have alleged a lot of things.
What is to be heard of the 5 additional murder charges that police brought up just a few weeks ago? No further information was ever provided by the prosecution on those counts.
It is alleged that Gaza Slim, in order to give the impression that Williams was not dead, reported to the Constant Spring police that she was robbed by him. A text was allegedly sent to her cell phone, instructing her to make the report.
Gaza Slim is scheduled to return to Court on December 19.
While Williams' body has not been found, the prosecution said it has video and audio evidence to prove the August 16 murder.
Williams is alleged to have been killed over a missing firearm, said to be illegal. The men are also aspected to appear in court on December 19, when a date for bail applications are expected to be set.
Adidja Palmer, along with other men, is also facing murder and other charges in relation to the shooting death of Gregory Park, St Catherine, resident Barrington Bryan, alias 'Bossie', in July.
Kartel's bail was set to Ja$ 3 million in relation to this murder. Addi will appear again in court on December 21 on that charge.
WATCH VYBZ KARTEL GAZA SLIM – ONE MAN/MOVING ON OFFICIAL VIDEO



real deal