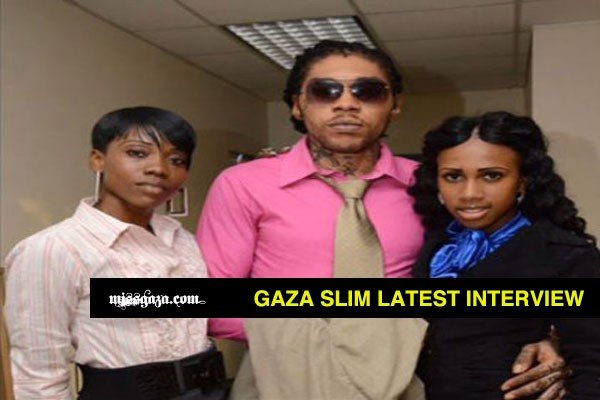 Came across this video of few months ago, right before Kartel's arrest, featuring Gaza Slim, the latest Gaza artist to be jailed in relation to Kartel's case.
She talks about herself and her music and how she started working with the Empire and di World Boss and about her singing experiences prior to di Empire.
Gaza Slim sounds very passionate and focus about her music and her future career plans.She is also very young and talented.
It's so sad she is locked up. Even if she made up a story to the police she didn't kill nobody and she should been out on bail already.

Free Gaza Slim.
GAZA SLIN JAILED

GAZA SLIM -CONCEPTION RIDDIM -NAH GIVE YUH BUN -NOTNICE PROD.
GAZA SLIM -ALWAYS – SUMMER TIME RIDDIM

real deal