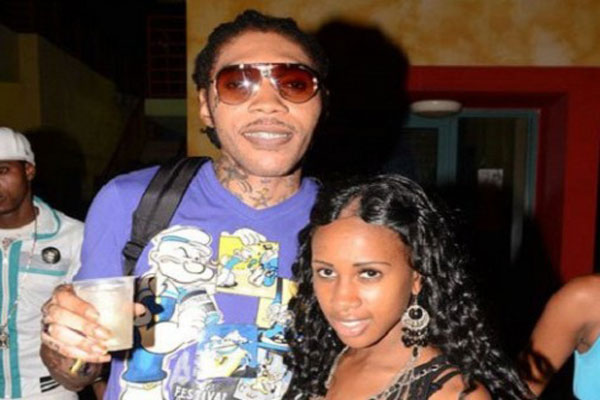 Gaza Slim was given bail in the Home Circuit Court and must return to court again.
THE FACTS – Vybz Kartel and Gaza Slim went before the Corporate Area Resident Magistrate's Court, on the charges of conspiracy to pervert the course of justice and attempting to pervert the course of justice. It is alleged that Kartel and Gaza Slim, were a part of a plot to undermine a police investigation into the murder of Clive 'Lizard' Williams.
Vybz Kartel is accused of killing Williams, together with other charges. Saddler had filed a report with the police, claiming that Williams assaulted her during a robbery in Havendale, St. Andrew on October 29, five days after Kartel was charged with William's murder. It is alleged that Saddler and others made up the story to help Vybz Kartel with his defense.
Meanwhile, the attorneys for Vybz Kartel have asked Senior Resident Magistrate Pusey to outline her reasons for denying his bail application in writing.
Kartel's legal team will be using those information to decide their client's next move adding that one of the options being considered is to make the bail application in the Supreme Court.
Tavares-Finson, Kartel's lawyer, said this will be discussed with his client, Mr Palmer, after magistrate Pusey will comply with the legal team request.
Kartel will appear in court again January 13 in the Home Circuit Court to answer of the murder charges regarding Clive Lizard Williams.
MORE TROUBLES – Vybz Kartel will also appear, on a separate matter, in the the Resident Magistrate's Court on February 13 when he will be tried on a ganja possession charge.
Tomorrow Kartel will go before the court again. The Dancehall artist and his associates are facing murder and other charges in relation to the shooting death of Barrington 'Bossie' Bryan of Gregory Park, St Catherine in July. Vybz Kartel was offered bail to the sum of $3 million in relation to this charge and was before the RM court for that too today and he will be again tomorrow.
Vybz Kartel Ft Gaza Slim – Need Somebody – Antique Riddim- November 2011



real deal