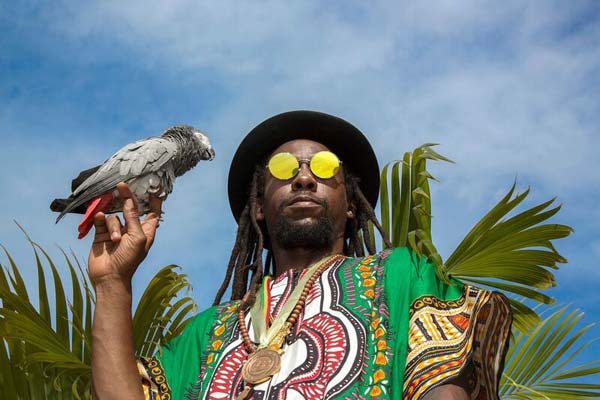 It's Cure again! This time Jah Cure blesses the masses with his 1st new single since his Grammy nominated + critically acclaimed album "The Cure",available on iTunes clicking on the banner below
Reggae superstar, Jah Cure delivers the new video for 'Telephone Love.' Shot in the tropical island of Antigua, 'Telephone Love' is the first new single since his Grammy nominated and critically acclaimed album "The Cure."
Directed by Justin "Jus Bus" Nation and Anderson "ATA" Andrew, edited by Greater Than Media Solutions & Justin "Jus Bus" Nation the stunning visual includes drone shots of the lush Antiguan landscape while Jah Cure rides the open roads with his lady interest and an antique telephone in hand. Without taking himself too seriously, he playfully dances in front of a classic British red telephone booth while singing along to the smooth melodic rhythm that the song remits.
'Telephone Love' premiered today on popular music lifestyle sites and about the new music video Jah Cure states
"It's a topic that's worldwide. People are traveling, they're far, living the artist life. You send your love through the telephone. A man will work out of his country away from his family for a couple years. Make love on the telephone—and then they come back."
Veteran Jamaican reggae artist and international superstar Jah Cure joined Jamaican based music label VP Records in 2015 with the launch of his highly praised album "The Cure."
Known for infectiously fusing lovers rock, roots reggae and R&B, his music touches upon everything from new found love to modern oppression.
WATCH JAH CURE – TELEPHONE LOVE – REGGAE MUSIC VIDEO 2017
real deal