Fashion lovers! Mission Catwalk is getting better and better! Starting from the amazing soundtrack featured every week in the show and of course the amazing models, the designs, the designers, the host, the judges, the guest judges…
Gregory Williams of Jamaica has edged his way to a win on Episode 5 of Caribbean design reality series Mission Catwalk after landing in the bottom four on episode two, where he created a culture-inspired garment; coming out safe on episode three which drew inspiration from the 1920's flapper era and landing in the top four designers on last week's episode with a dress that complemented a piece from Cinderella Hats.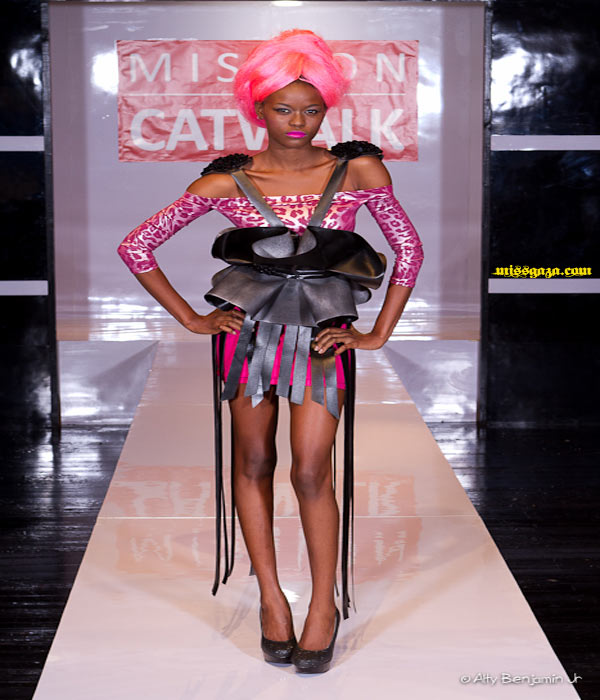 This week, the designers were paired in four groups of three and were tasked with the challenge of designing a garment for one of four style/fashion icons: First Lady of the United States, Michelle Obama; former Spice Girl and fashion designer, Victoria 'Posh' Beckham; style chameleon and recording artist Nicki Minaj and Dancehall diva Lady Saw.
Check out  the whole  Mission Catwalk 2 Episode#5 here.
[youtube width="640" height="344"]http://www.youtube.com/watch?v=fi0_QJSOdWE[/youtube]
[youtube width="640" height="344"]http://www.youtube.com/watch?v=bI8IzmyCpeg[/youtube]
The top scorers from last week's challenge chose their group members for this week's task. Two-time challenge winner Rebecca Stirm of Belize, Janel Jolly of Jamaica and Janelle Forde who represents both Trinidad and Barbados were inspired by Victoria "Posh" Beckham, while Crystal Powell, led fellow Jamaicans Natalie Rochester and Barbadian group-mate Kerin Scott in creating their  designs for Michelle Obama. Gregory's group comprised fellow Jamaican Keshon Hawthorne and Trinidad's Shannon Kwong. Designing for Lady Saw were team leader Ryan Chan of Trinidad and Tobago, Guyana's Ryan Berkeley and Barbadian Kesia Estwick.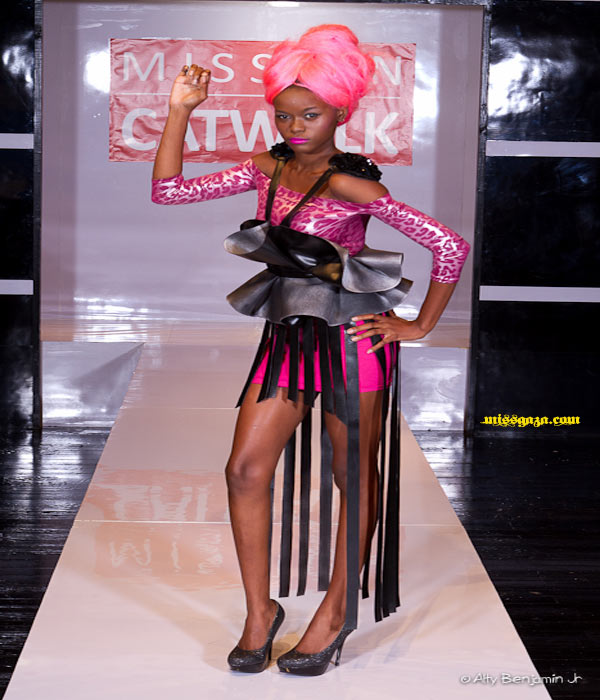 According to Gregory, he was inspired by a "dominatrix bad girl" and combined his love of all things black with Nicki's signature pink in a 3-piece pink leopard print and black leather combination.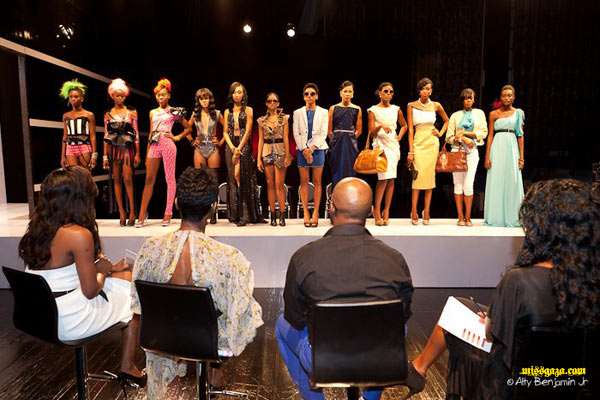 The winning look which included an off-shoulder blouse, mini skirt with leather fringe layers and a suspender with sequined belt was tied together with a pink colour-scheme.  "The boldness of her wigs, lips and make-up, was done in pink of course and since she's not into a lot of accessories, I went minimal with small diamond earrings."
real deal