DASECA PRODUCTIONS & ZOJAK WORLDWIDE BRING TO YOU THE GROUPIE LOVE RIDDIM.


style="display:inline-block;width:468px;height:60px"
data-ad-client="ca-pub-5109320371512143"
data-ad-slot="5048973713">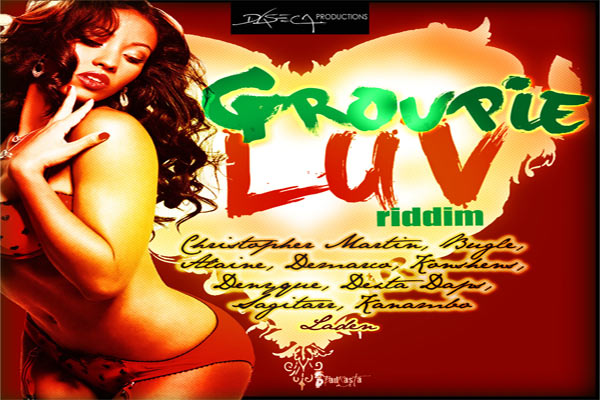 Listen or download for free some good Jamaican Dancehall Music with the new Groupie Love Riddim is the latest riddim from Daseca Productions and includes the new singles from Konshens, Christoper Martin, Demarco, Laden, Denyque, Bugle & Alaine and more. Check the track listing and listen to the Groupie Love promo mix posted below.
GROUPIE LOVE RIDDIM – DASECA PRODUCTIONS – PROMO MIX
GROUPIE LOVE RIDDIM – DASECA PRODUCTIONS –  TRACK LISTING – FEB 2013
01 - ALAINE & BUGLE – STAR LIFE
02 - SAGITARR – I'LL FOLLOW YOU
03 - DEMARCO – NEED YOUR LOVE
04 - DEXTA DAPS – MI LIKE A GYAL (RAW)
05 - CHRISTOPHER MARTIN – NAAH WORK
06 - DENYQUE – ALL NIGHT LONG
07 - KONSHENS – NAAH RUN LEF MI FREN
08 - KANAMBO – LET'S DANCE
09 - LADEN – BOSS
real deal