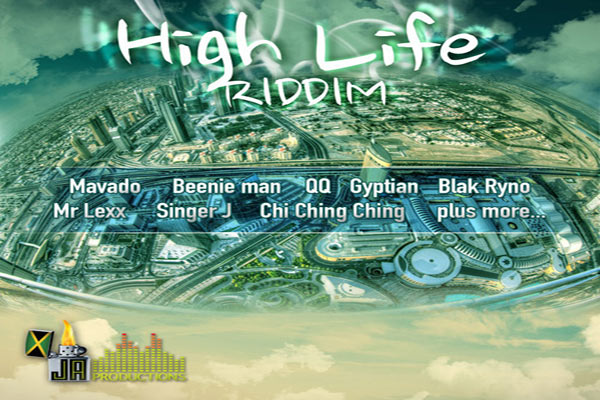 JA Productions

released a new dancehall riddim, toward the end of September 2014, called the High Life Rddim.
"High Life Riddim" is produced By Justus Arison of Ja Productions.The well known Jamaican Music Label behind the success of critically acclaimed Overproof Riddim Series.
High Life Riddim Is yet a  Top Riddim that will be added to their already impressive catalog of Music hits.
High Life riddm boasts an incredible line up of new and veteran artists, including veteran Beenie Man with "Million Gal", Sting Champion Blak Ryno with "Side Chick", Gyptian "All On Me", Mavado & many more Jamaican artists like Chi Ching Ching, Charlie Black,  even Ishawna with her actual Restraining Order, the diss songs to Foota Hype.Check the full track list & the full riddim posted below
STREAM HIGH LIFE RIDDIM MIX – JA PRODUCTONS – SEPT 2014
High Life Riddim is finally available on iTunes click below to buy the riddim! 
BUY HIGH LIFE RIDDIM ON ITUNES
HIGH LIFE RIDDIM -TRACK LIST
MAVADO – HIGH LIFE
QUICK COOK – HAPPY LIFE
MUNGA – LIFE
TABETA CSHAE – SIXTEEN
DON HUSKY – MEK WI PARTY
CHUDNEY J – PARTY ALL OVER
KURRY STAIN – PARTY NICE
CHI CHING CHING – UP
QQ – FIND IT [RAW] MR LEXX – DO ROAD
BLAK RYNO – SIDE CHICK
BEENIE MAN – MILLION GAL
CHARLY BLACK – NICEST
GYPTIAN – ALL ON ME
ISHAWNA – RESTRAINING ORDER
SINGER J – YOUR LOVE
real deal