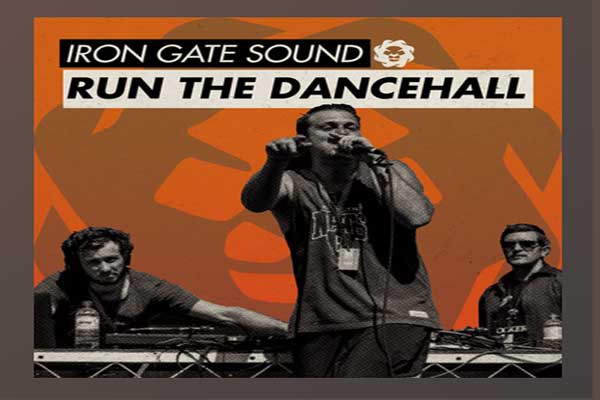 Reggae & Dancehall Music don't know borders.
Iron Gate Sound, a big sound system

 from Australia, sent in their latest mixtape that includes reggae, rock, dub, dancehall and a bit of hip hop music.
Stream or download below Run The Dancehall new dancehall mixtape from Iron Gate Sound that, as usual, plays loud some of the best dub plates and remixes, check the track list posted below.
'Madd mix from Sydney, Australia DJ's/producers Iron Gate Sound. Running through a medley of different directions from reggae to dub to dancehall to the club and back. Iron Gate deliver a tuff mix leading up to summer' – Deejay Theory
STREAM OR DOWNLOAD IRON GATE SOUND – RUN THE DANCEHALL MIXTAPE 
IRON GATE SOUND – RUN THE DANCEHALL MIXTAPE TRACK LISTING




1.

Luciano

X

Dubkasm

– Medley

(Jah Works, Jah Victory, Rub-A-Dub Market) [dubplate]

2.

Tour De Force feat. Luciano

– Where Do We Go Wrong

[Reality Chant remix]

3.

Dreadsquad feat. Kojo Neatness

– Boom Sound 4.

Gorgon Sound

– Righteous Dub 5.

DJ Sliink

X

DJ Fresh Direct

– Murder 6.

Max Powa feat. Horace Andy

– Do You Love 7.

Pentateuch

X

Sync Preach

– Africa

[dubplate mashdown]

8.

Tour De Force feat. Jay Speaker

– Old Time Love

[Ondubground remix]

9.

Gentleman's Dub Club

– Enough

[DJ Madd remix]

10.

JayCeeOh

X

Deejay Theory X Steve1der

– Shot A Fire 11.

Sizzla

X

Suns of Dub

- Medley

[dubplate]

12.

Indian Summer

– Foreign Formula 13.

Sizzla

X

Suns of Dub

- Medley

[dubplate]




14.

Suns of Dub

– Uplift Dem
15.

Green Lantern

X

Craze

– Rocket Launcher
16.

Protoje feat. Chronixx

– Who Knows
17.

Deejay Theory

– Spiteful Chant
18.

Bromley

– Make 'em Clap
19.

Aidonia

– Ryder
20.

Major Lazer

– Mash Up The Dance

[Mungo's HiFi remix]


21.

Black Chiney

– Jah Movement
22.

The Wizard feat. Nyanda

–

Like A Pro

[Dubbel Dutch remix]
23.

Standard Procedure feat. Jamakabi

– Concrete Jungle
24.

Ricky Blaze feat. Kranium and Shaggy

–

Overrated


25.

Dre Skull feat. Megan James and Popcaan

–

First Time

[Sinjin Hawke remix]
26.

Dead Prez

X

Iron Gate Sound

–

Hip-Hop

[Iron Gate Sound dubplate remix]

real deal