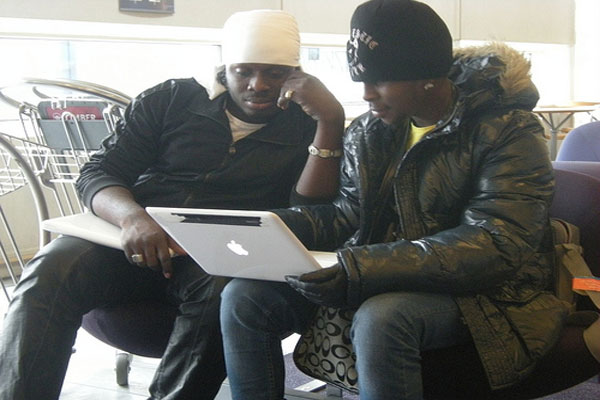 Jamaican reggae dancehall star Jah Vinci, former member of Vybz Kartel's founded Portmore Empire has took some time out to remember his mentor Vybz Kartel.
Jah Vinci started his career in Kartel's own imprinting label Adidjaheim Records and delivered during the years big dancehall reggae hits like "Remedy" on Remedy Riddim, "Don't Skylark" and "Oh Jah Jah", just to mention a few dope songs from 2010 and 2011.
Jah Vinci also recorded several collaborative songs with other members of Kartel's Gaza Empire, Popcaan, Blak Ryno, Shawn Storm as well as recording several legendary tracks with Kartel, among them Murder Informa, a classic dancehall war anthem Jah VInci recorded with the Gaza General.
WATCH DUSS RIDDIM MEDLEY" VYBZ KARTEL, POPCAAN, JAH VINCI | OFFICIAL VIDEO (NOVEMBER 2010)
Jah Vinci took to his Instagram account on June 12 to share a story of how he met World Boss Vybz Kartel:
"Every weh mi guh mi big up the world boss @vybzkartel why???" "Neva ungreatful to the G or forget where I'm coming from!…."

Jah Vinci wrote




"I remember walkIng the studio the first time when him not even meet me yet and said let in mi singa (ohh) then him (vybz kartel) said "wah gwan big singa" mi seh mi deh yah G!…. him seh mek mi hear a tune, there an then he said "before the week dun the world aguh remember yu name" then he said "don't worry JAH JAH the WORLD is yours" SO BIG UP THE GENERAL FI DANCEHALL ADDI THE TEACHA!!! OUT A ROAD WI SEH" .
Jah Vinci at some point left Portmore Empire on his own will but always remained loyal and humble. Pretty much the contrary of Popcaan, that after Shawn Storm's song "No Frauds" went around mocking World Boss and Shawn Storm posting photos of himself on private planes and other materialistic display and also saying he is the new generation of dancehall and he is unruly, and other childish things amid against his former Gaza mentor and former best friend Storm. So even tho we been following Popcaan's career since he came out we preferred him when he was younger. Fame can spoil an artist at all levels.
Probably as a reaction to that and to show the world he is never ungrateful Jah Vinci shared the following emotional message and wishing Addi Teach out a road soon.
Big Up yourself Jah Vinci # Free World Boss
Watch Vybz Kartel ft Jah Vinci – Murda Informa VIDEO (December 2009) [ Dancehall] OFFICIAL MUSIC VIDEO
real deal