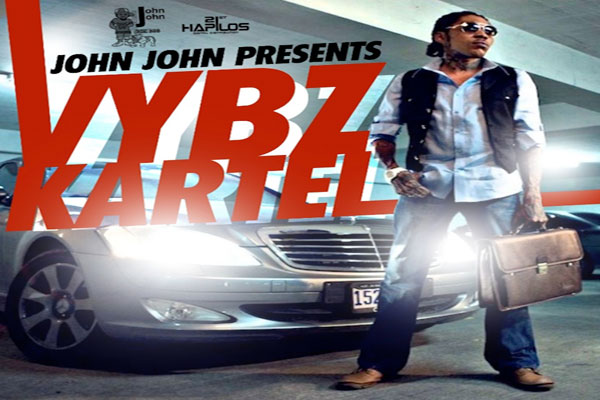 John John Records presents Vybz Kartel's latest album titled "Vybz Kartel".
Incarcerated Jamaican dancehall star Vybz Kartel's album is available on iTunes, clicking on the banner below. While sentenced to life in prison , International billboard chart topping Vybz Kartel, has still a strong influence and hold on dancehall music and music charts.
While Kartel's sentence was shocking to the world, his music is here to stay and the life in prison sentence added a sort of legendary myst to his tunes.
Vybz Kartel'

s album features tracks from the past like 

"Bank Inna Mi Pocket",

"How Yu Pussy Tight", "Love Punanny Bad",

"Maths Automatic" featuring Bounty Killer

as well as few more tunes including My Hubby", "Pree Dem" and "Proper English" 
Stream John John Records Presents Vybz Kartel Album
LISTEN TO VYBZ KARTEL – BANK INNA MI POCKET SONG FROM JOHN JOHN RECORDS NEW KARTEL ALBUM – VYBZ KARTEL
LISTEN TO BOUNTY KILLER & VYBZ KARTEL – MATHS AUTOMATIC (TIME BOMB RIDDIM)

is now available on itunes via 21st Hapilos Digital.

real deal