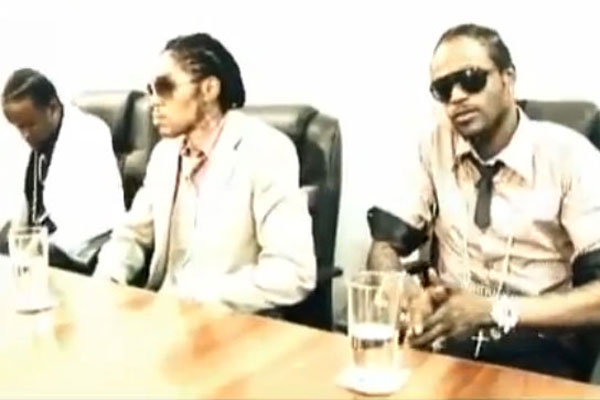 Vybz Kartel was finally  granted $3 million bail in the Supreme Court yesterday. The bail was in relation to the alleged murder  of Barrington 'Bossie' Bryan.He could be out on bail today.
The bail application was made by defense attorney Tom Tavares-Finson, who appeared in chambers with Michael Deans and Chris Tavares-Finson. The attorney took the matter to the High Court after Kartel was refused bail in the Corporate Area Resident Magistrate's Court last month.
Kartel's defense team was forced to go in chambers in the High Court to apply for bail after magistrate Opal Smith last month refused to grant bail to di Teacha.This, however, does not mean that Kartel will be released from jail, as he is currently facing another murder charge.
Kartel, along with three other men — Gaza member Shawn 'Shawn Storm' Campbell; Calvin Haye; and Cayro Jones – are charged with the August 16 murder of Clive 'Lizard' Williams. They all will appear  in the Corporate Area Resident Magistrate's Court today, where bail applications are expected to be made.
Today's expected application is in relation to the murder on August 16 of Clive 'Lizard' Williams. The victim's body is yet to be found but the prosecution has said that it has video and telephone evidence in the matter. Kartel's legal team pointed out that Kartel was not a flight risk – he has no visa – and that statements served on the defense by the prosecution showed a clear recant by the witness in the matter. Should Kartel be released from jail, he would have to report daily to the Constant Spring Police Station, according to yesterday's bail offer.
Mr Palmer, will have to also surrender his travel documents and be subject to a curfew order that requires him to be at home between certain hours of the day.Check out this video cuz it explains well the intricate situation of Addi's legal case.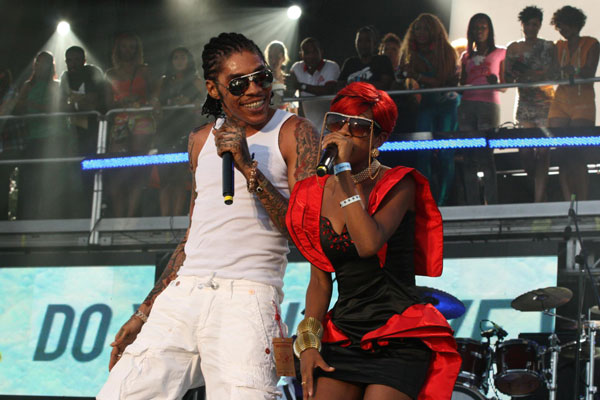 Now check this out  Vanessa Bling aka Gaza Slim is being wanted as a person of interest from Jamaican police.I'm lacking words.
real deal