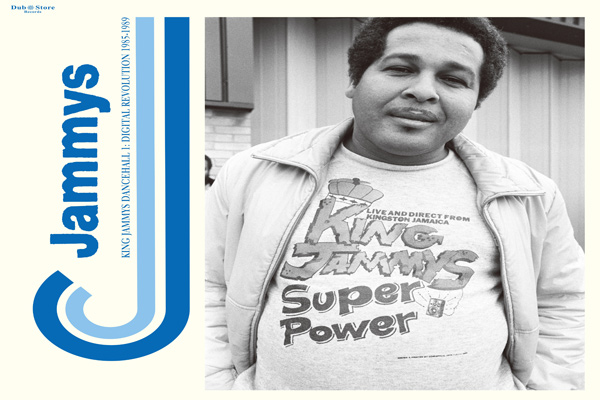 King Jammys Dancehall 1: Digital Revolution 1985-1989 (2 LP)

– Various Artists -
In 2017, Dub Store Records is proud to introduce the King Jammys pentalogy in double LP and CD format. First title "King Jammys Dancehall 1: Digital Revolution 1985-1989" will be released Friday 10th February.
The "Digital Revolution" occurred in the Jamaican music industry by a single rhythm called "Sleng Teng".
King Jammys Sleng Teng Version
Produced by King Jammy the owner and producer of the Jammys label, him and his label dominated the dancehall scene between 1985-1989 and released a vast number of materials during the period.
This compilation series focus on the best of those 80′s heavyweight dancehall from Jammys - part 1 consists of fifteen vocals & deejays as well as five instrumental dub versions featuring popular rhythms such as "Kuff", "Don't Touch The Crack", "We Rule" amongst others.
Also includes highly sought after collector's tunes like Anthony Johnson's 'Dancehall Vibes' that are first time to appear on compilation albums making it a crucial selection for all dancehall lovers.
Recorded between 1985-89, produced by Lloyd James the collection includes Vocal, Deejay, Version, Dub of Heavyweight ragga. It will be released as Lp on Feb 10 2017. Check the full track listing below that could be slightly different in the cd version.
King Jammys Dancehall 1: Digital Revolution 1985-1989 (2 LP) Track Listing & Purchasing Links
 The Exit – Dennis Brown
real deal