Sting Jamworld  2012 left some fans disappointed, over all for the clashing part, and also for some names missing on the bill  but again the show was packed with a huge amount of talent and good live performances.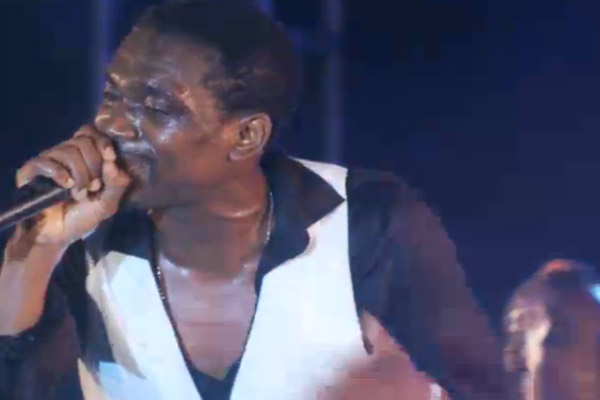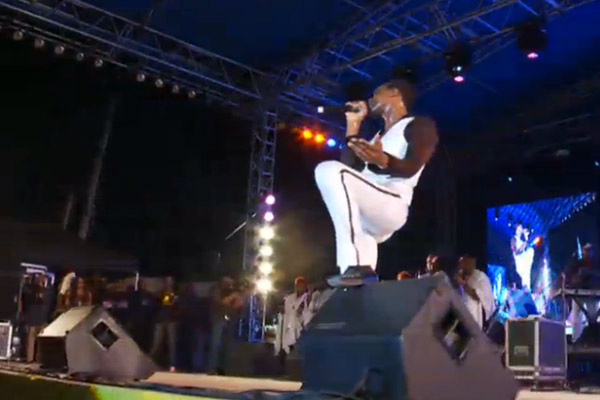 So, beside all  the critics Busy Signal drew a huge following to Sting after not performing live for almost 5 years in Jamaica and his fans were not disappointed since he delivered a show full of energy where he sang hits old and new like Jail, Defence, and more music from his latest album, watch his full perfomance below.
Watch Busy Signal full performance at Sting 2K12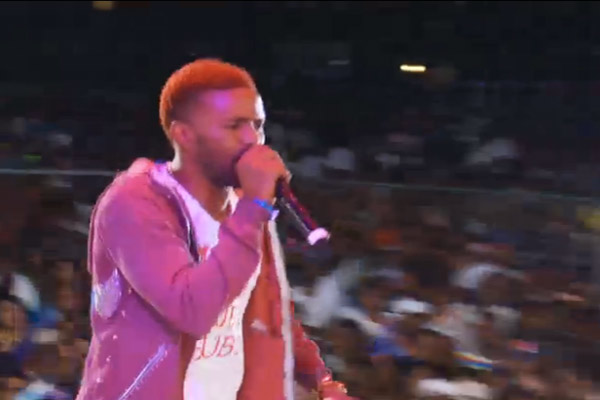 Konshens was one of the latest acts added to Sting  he was in good shape and delivered his hits songs like Soldier, Paper Chasing, Gal A Bubble and more. He also asked why the females dancehall artist are not allowed to war and the male dancehall artists are. Watch Konshens ' performance below.
Watch Konshens performance at Sting 2012 Jamaica


Watch Aidonia  JOP full performance at Sting 2k12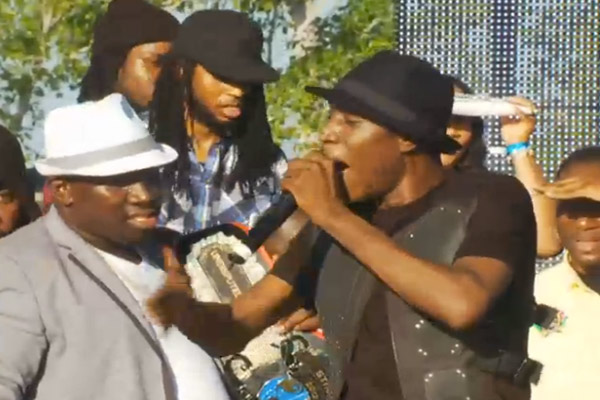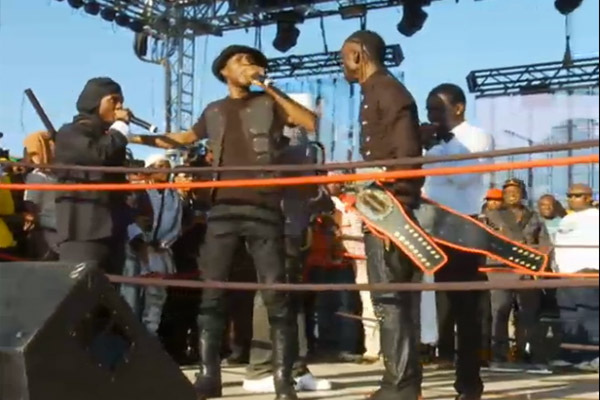 The super advertised  clash between Ninja Man, Kiprich versus Tony Matterhorn, Merciless was to some fans the most disappointing segment of the night. Kippo was dressed like a Ninja and took the clash, watch it below.
Kiprich Vs Matterhorn & Merciless Ninja Man Clash Sting 2012

For Spice's, Ryno -Popcaan's Fight, Sizzla Kalonji's, Food Kartel's performances at Sting 2012 click here
real deal