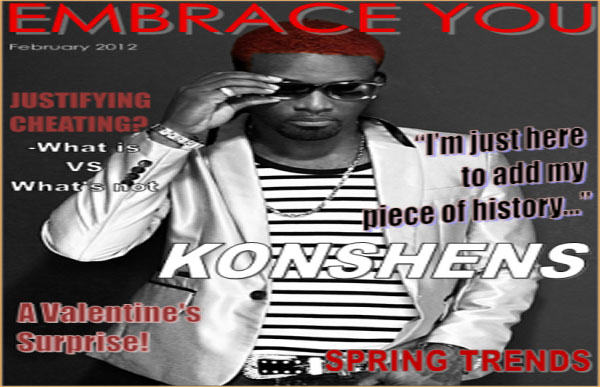 Dancehall/Reggae rising artist  Konshens arrived in Jacksonville, Florida on Thursday, February 2, and completed a host of media events. Later that night he made an appearance at Club Rain, where he was greeted by his fans who were so ecstatic to see him for the first time in  Florida. Prior to gracing the stage SubKonshus artist Darrio performed and was well received by the crowd as he had the girls screaming for more.  Konshens took to the stage with hit single "Gal Dem a Talk Bout We" at about 1:15 a.m. and the crowd couldn't get enough. After his 4th time singing the song he went into songs like Realest, Forward, Pretty Devil, Simple Song and Buss a Blank. But it was the first single off his soon to be released debut album titled "Mental Maintenance", which had the crowd in a frenzy.
Konshens started with the intro "We Nuh Frighten fi Nobody" and the crowd went crazy, he attempted to sing the song 4 more times.  After pleading with his fans "mek mi finish di song nuh, you nuh want dem fi know say, No Bwoy Nuh Badda Dan we", and his fans began to jump, scream, buss blank and request that he sing the song again. After pleasing his fans and singing Do Sumn  5 more times, Konshens would continue with his set and close with another crowd favorite Winner.
Now he was off to Tampa Florida, and his fans came out in numbers. After another stellar performance by SubKonshus artist Darrio, Konshens hit the stage at 4:15 a.m. and the crowd was ready.  The females lined the front of the stage in every attempt to get the attention of Konshens. As he performed hits like Pretty Devil, She's Happy, Gal Dem a Talk and Simple Song. Konshens was ready to give the fans a taste of what Jacksonville heard the night before. He began with the intro  "We Nuh Frighten fi Nobody" and once again the crowd was in a frenzy, and they began to sing every word line for line.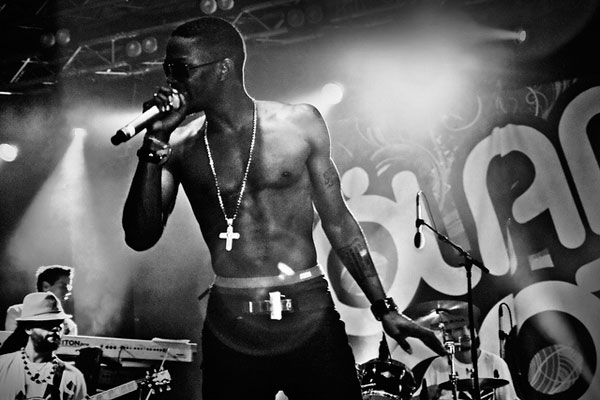 When asked how does it feel to have received such a warm welcome from his fans in Jacksonville and Tampa Florida his response was "Its a humbling feeling to know I can travel across the world and know that the work I put in is being accepted and embraced by my fans. Its a humbling feeling and one that makes me realize say my part in the history of reggae is being written as we speak"
Now back in Jamaica the promotion never stops, Konshens is currently on the cover of Embrace You Magazine where he talks about the concept behind creating the "Mental Maintenance" album and gives a brief description of who is Konshens.  He is also preparing for the release of the long anticipated video Gal a Bubble. Check  it out .
[youtube width="640" height="344"]http://www.youtube.com/watch?v=DqX178efwwA[/youtube]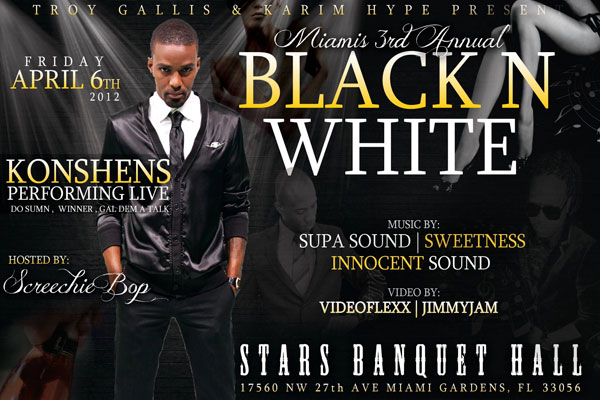 With the countdown to the release of the album "Mental Maintenance" Konshens is working hard and will be back in the US on February 15th – 17th in Washington, DC doing some more media promotions. Mental Maintenance Tour dates to be announced soon stay tuned! Big Ups Mr Konshens we can't wait to have you again in Florida on April 6th!
[youtube width="640" height="344"]http://www.youtube.com/watch?v=FBuo8iBm5Sc[/youtube]
[youtube width="640" height="344"]http://www.youtube.com/watch?v=b15DCtWt8co[/youtube]
real deal