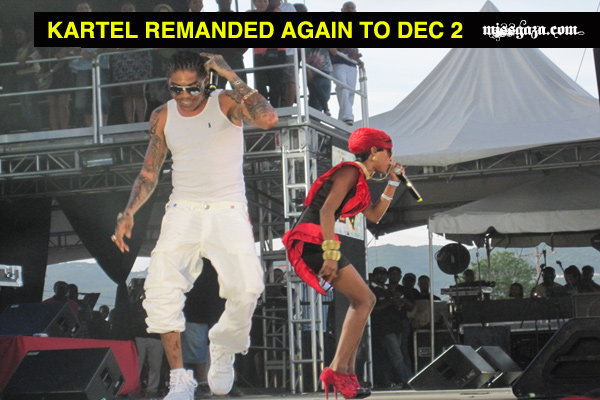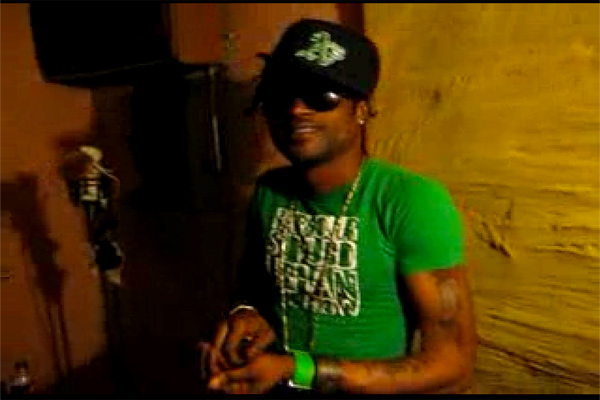 Adidja Palmer aka

Vybz Kartel

 and Shawn 'Shawn Storm' Campbell, that was ordered to give his fingerprint to the police, and was also officially charged with murder earlier this week, together with fashion designer /booking agent Calvin Moony Haye and Cayro Jones, were this morning remanded  again into custody until December 2 2011.
The bail applications are to be made in the Corporate Area Resident Magistrate's Court by their legal teams.
Mr. Jones was not brought to court. The men are charged with the August 16 murder of Clive 'Lizard' Williams, his body has not been found.
The prosecution has  confirmed and revealed  what was already in the air for days, unofficially, which is that  at the police department they claim there is video evidence and evidence from telephone communications for their case as well as a witness statement of the alleged incident.
The police department is allowing rumors regarding "Vybz Kartel's sex tapes", as the recovered recordings of his sexual rendez vous are being quickly dubbed, circulating and on Jamaican gossips sites  are making almost as much noise as his charges...Luckly those videos  WILL NOT form part of the case against di Addi, because sex is not a crime.
As reported earlier  this week police dept. released comments about some incredibly graphics videos of several women, some well known, and some married, getting down with di Addi. The videos are very explicit and most of the women involved didn't even know they were filmed. SMH.Oooh!
Shawn Storm – Time Hard – Space Age Riddim -May 2011

Vybz Kartel' Palmer and Shawn 'Shawn before the court -Nov 2011



real deal