World Boss  Vybz Kartel is still beind bars after his trial once again failed to start when Adidja Palmer and his co-accused, Nigel Thompson and Lenburgh McDonald, appeared before the court  yesterday, to begin the trial in relation to the murder of Barrington "Bossie" Burton.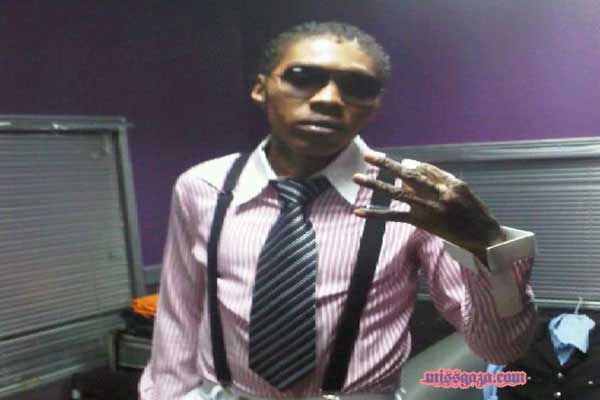 The judge postponed the trial once again, because witnesses  so crucial in the case are not cooperating with the prosecution and prosecutors told the court that they will explore options such statements made by the witnesses entered into evidence against the deejay.
VYBZ KARTEL -GAZA SLIM – CHILDREN ARE OUR FUTURE

[soundcloud params="auto_play=false&show_comments=true"]https://soundcloud.com/missgaza/vybz-kartel-ft-gaza-slim[/soundcloud]
Vybz Kartel was arrested in September of 2011 and detained in jail since, with two murder charges in relation to the death of Clive "Lizard" Williams and Barrington "Bossie" Burton. Gaza artist Shawn "Storm" Campbell, and stylist Calvin "Moonie" Haye" were also charged in Williams' murder.
The case will continue via the Evidence Act resulting in a paper trial and judge Glenn Brown will next Friday rule on a bail application for Adidja Palmer. Brown reserved judgement in the matter on Friday following an in-chambers application from Kartel's legal team. The application was opposed by the prosecution.
Vybz Kartel legal team, headed by Christen Tavares-Finson, has indicated that they will be fighting for bail for the deejay while the trial stays pending.Vybz Kartel legal team  is prepared to secure bail for the embattled dancehall star. 
VYBZ KARTEL -VIP RAW – ZJ CHROME REMIX

[soundcloud params="auto_play=false&show_comments=true"]https://soundcloud.com/zjchrome/vybz-kartel-vip-raw-chrome[/soundcloud]
VYBZ KARTEL PRODUCER ON TV SPEAKS OF BUSINESS DEALINGS & NEW SONGS & VIDEO
[youtube width="640" height="344"]http://www.youtube.com/watch?v=as0f_JSBnys[/youtube]
real deal