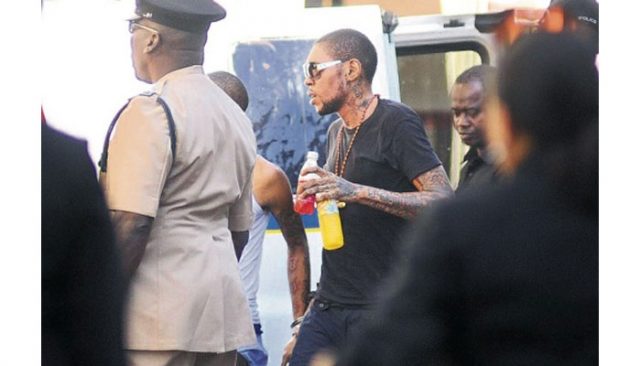 Worl Boss Vybz Kartel, real name Adidja Azim Palmer, has been in a hospital's bed for five days and finally his conditions started improving.
The embattled incarcerated King Of Dancehall has been responding positively to the treatment, his body has been responding and he is getting the cures he needs to get rid of a bad infection that went to his kidney.
After falling sick in prison this past Sunday night and after the medical staff of the General Penitentiary could not help him feel better, the Jamaican star was transported to the UWI Hospital in the early hours of Monday morning to receive better care.
Vybz Kartel has been surrounded by the love of his family with his parents being among the first to visit him and his fans that are posting feeling well messages and pouring love to him all over social media.
Vybz Karte, who is currently serving a life sentence to 35 years without parole at Tower Street Correctional Facility Center, more commonly known as GP, will appeal the harsh sentence with his co- accused starting next year. It's been already scheduled and confirmed that Vybz Kartel's appeal will start on February 19 2018.
Following his hospitalization ER, the popular Jamaican TV Show interviewed his business partner Michael Dawson and co-author of his book "The Voice Of The jamaican Ghetto" about World Boss conditions, watch the video below to find out more.
Entertainment Report: Vybz Kartel Kidney Infection Update
real deal