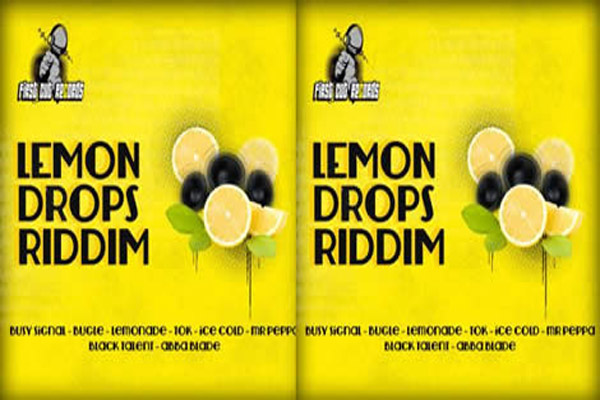 Stainless Records Presents Lemon Drops Riddim

a  really big and good riddim that is really juicy as its name and features big  names & big tunes on it like one of the latest singles from 

Busy Signal - The Grades.
Lemon Drops Riddim produced by Lemanade and Black Talent. With an amazing line up of artists Lemon Drops Riddim is soon to become a favorite among authentic reggae lovers.
Bugle, T.O.K., Mr Pepper, Lemonade ...and more artists voicing this new release from Stainless Records. Check the track list for the riddim listen to the Lemon Drops Riddim Mix below. 
LEMON DROPS RIDDIM TRACK LISTING :
01. Bugle - Hold My Head Straight
02. Busy Signal - The Grades
03. Ice Cold - Bush & Bruk
04. Lemonade - Who God Bless
05. Mr.Pepper - U Cant Testify
06. T.O.K - Dem A Wonder
07. Version - Lemon Drops Riddim
LISTEN TO LEMON DROPS RIDDIM FULL MIX/ PREVIEW
real deal