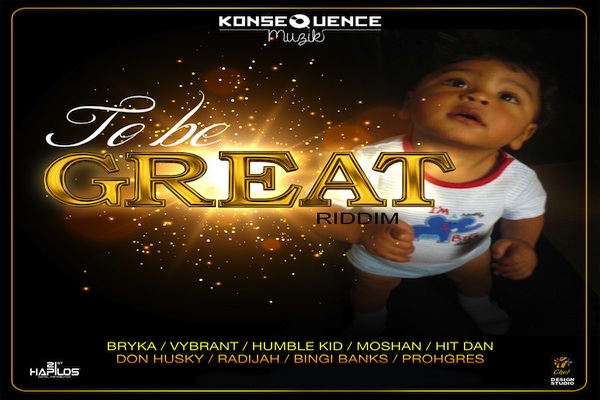 Popular Konsequence Muzik presents "To Be Great Riddim" featuring the sounds of some equally great Jamaican recording artists.
To Be Great riddim is a new reggae dancehall riddim that features artists such as Prohgres with "All I Want", Vybrant deejaying "Campaign", Humble Kidd with almost a gospel "Faith Inna Christ", Moshan "In This Life", Bingi Banks "Inna Me Blood", Hit Dan "Reason",Radijah "When Will My Day Come", Bryka "Who Jah Bless"and last but not least Don Husky "Work Till Something Work".
Featuring uplifting songs with a different flavor and distributed by 21st Hapilos Digital, this inspirational riddim is already available on all major online digital stores such as iTunes. 
Get To Be Great Riddim clicking on the iTunes banner in this page, you can get the whole riddim or just your favorite song featured on it. Preview the full To Be Great riddim via the free streaming mix posted below.
Listen To Be Great Riddim Mix Bryka,Don Husky,Vybrant+more (Konsequence Muzik) Mix
real deal