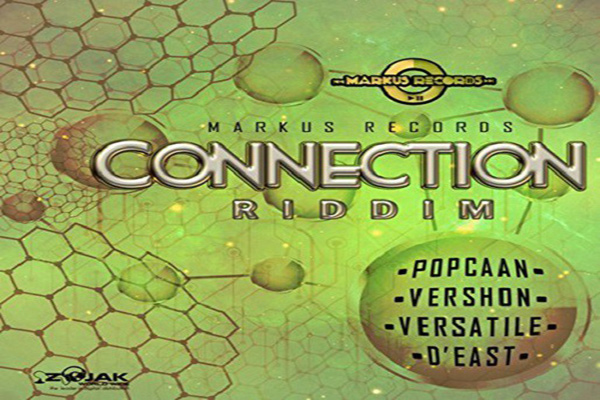 Markus Records delivered a new dancehall reggae riddim called Connection Riddim, featuring Jamaican recording artists Popcaan, Vershon, Versatile and D'East.
This is the second big release signed by Markus Records for March 2017.
Already made famous by one of Popcaan latest hit bound single -Unruly King and for the beef among Vershon and Jahmiel, that started with Vershon Too Young and sporting also new dancehall songs from Versatile and D'east this riddim is currently getting a lot of rotation in dancehall circuits all over the world right now.
Markus Records just released also 11 Eleven Riddim featuring more dancehall songs from Jamaican artists Popcaan and Versatile, Vanessa Bling, Vershon and more. Click here to listen to 11 Eleven Riddim.
Available on iTunes for digital download you can get the full Markus Records Connection Riddim or just your favorite song voiced on it clicking on the banner on this page.
Listen To Connection Riddim Mix Popcaan,Jahmiel,Vershon,Jafrass & more

CONNECTION RIDDIM TRACK LISTING – MARKUS RECORDS
1. Popcaan – Unruly King
2. D'East – Ovas
3. Versatile – Gyalis Fi Dem A Road
4. Vershon – Too Young

5. Connection Riddim Instrumental – Markus Recordz
real deal