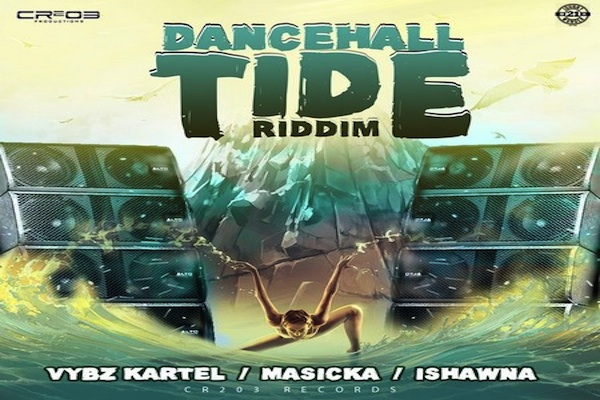 Among many of the latest smashing hits from Jamaican star Vybz Karte released in 2017, one of the latest, Pregnant (No Mama), a sort of follow up to the other nuclear Kartel's hit Mhm Hm, voiced on Dancehall Tide Riddim.
We talked about Kartel's Pregnant No Mama here, where you can also check the lyrics and sing along to this Gaza catchy anthem, the song has been voiced over Dancehall Tide Riddim, that also sports new songs from Jamaican dancehall music artist Masicka and female dancehall diva Ishawna.
Kartel's song Pregnant (No Mama) is available in both raw and clean version, Masicka's tune is titled Stop Talk To Me, while Ishawna's deejays Know How Fi Dress. Dancehall Tide riddim is a contagious and catchy Jamaican dancehall riddim made popular by Kartel's lead single on it but both Masicka and Ishawna delivered great songs.
Available for digital download on iTunes you can get the whole Dancehall Tide Riddim or just your favorite song on it clicking on the iTunes banner on this page, listen to the full promo mix below available also for free download.
DWNLD DANCEHALL TIDE RIDDIM MIX DJ TREASURE
LISTEN TO DANCEHALL TIDE RIDDIM  MIX FEATURING VYBZ KARTEL, MASICKA, ISHAWNA
real deal