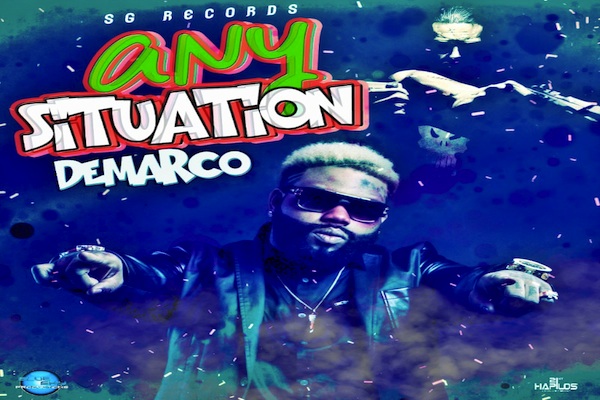 Blue Sky Productions presents dancehall recording artist Demarco with a new buzzworthy single "Any Situation".
A fan favorite with many hits on his discography, this latest Demarco's track is available on Amazon, Spotify, GooglePlay, and you can also get on iTunes clicking on the banner below and  most online major digital outlets distributed by 21st Hapilos Digital.
Demarco is currently touring in UK with Akon shelling down the place with 3 dates out of 15 already sold out, so if you are trying to catch up with Demarco and you are in UK check out the full Konvict Kartel tour dates clicking here.
Demarco is an artist that never stopped working hard on his music and lyrics and delivers always smashing singles, many of his songs are fans favorites and he is one of the most searched Jamaican dancehall artist over the internet.
Demarco has been always an artist very loyal to his friend Vybz Kartel with who he recorded several songs, the most recent being Miracle, click here to watch their music video.
Demarco Da Don is a vibrant super prolific artist that blessed us already with really good music and his fans are always asking for more. Why very popular in Jamaica he is also very well known all over the world for the quality of his music and lyrics.
In the new song Any Situation, Demarco addresses once again the issue of betrayal from friends.Demarco new single Any Situation is available on iTunes clicking on the banner on this page.
LISTEN TO DEMARCO NEW SINGLE ANY SITUATION
real deal