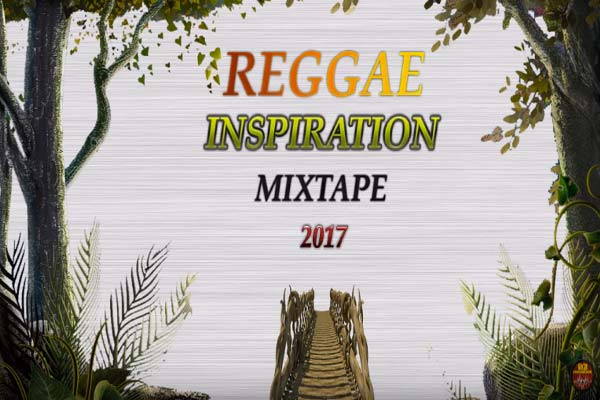 Music has powers we all know it, Reggae Music has super powers.
Get inspired from Dj Influence reggae free mixtape for June 2017, titled Reggae Inspiration, boasting an incredible line up of super stars Jamaican reggae artists deejayng and singing some dope classic tunes to inspire your meditation.
Dj Influence is a UK based soca, reggae, dancehall, caribbean and afrobeat, DJ, producer, and artist.
Fantan Mojah, Junior Reid, Sizzla, Capleton,Lutan Fyah, Jah Vinci, J Boog, Christopher Martin, Zamunda, Turbolence, Chino, Kabaka Pyramid, and the list of top reggae artists goes on and on for this mix that will keep you company for more than an hour mixing some deep reggae songs.
Check the full track listing for  Dj Influence – Reggae Inspiration mix and stream Reggae Inspiration Mix below.
Listen To Dj Influence – Reggae Inspiration – [Free Reggae Mixtape]
Dj Influence – Reggae Inspiration – Track Listing
Fantan Mojah – Take Me Home
Capleton – Jah Protect My Life
Junior Reid – Change
Jah Vinci – Mama Africa
Sizzla – Jah Love Is Real
Essay – Not Alone
Lutan Fyah – Nothing Nah Gwan
Munga Honourable – Street Life
Sophia Squire – No More Struggles
Collie Buddz – No time
J Boog – Break us apart
Richie Campbell – I'm going
Jah Vinci – Never too late
Christopher Martin – Mi friend dem
Xklusive – Holding Pressure
Zamunda – Better Place
Alva – Happy & Free
Turbulence – Almost Time
Nature – Dem Want I Stranjah
Milla – Nah Give Up
Singing Melody – No Love
Lutan Fyah – When I Rise
Turbulence – Human Race
Xtra Girlz & Edge Michael – Cloudy Glass
Bugle – Rising For A Fall
Chino McGregor – I Nah Worry
Rockaz Elements – No Get Away
Kabaka Pyramid - Never Change
Romain Virgo & Bugle – No Problem
Tarrus Riley – There Is A Way
Ras Myrhdak – Until that day
Khari Kill – Hail him
Tiwony – Don't shoot
Jah Wave – Jah is all
Roszone – Love flow
Ras Tone-I – Poor & Needy
Fyahstar – Right Now
XT – Hold Di Faith
Turbulence – Live & Never Die
Sons Of MyStro – Ah Pure Sweetness
Rbners feat. Denroy Morgan – Help Them and Love Them
Marcia J. Ball – The Face of a Child
Tiny T – Signs Of Jah Times
Marcus Levi – Woke Up This Morning
real deal