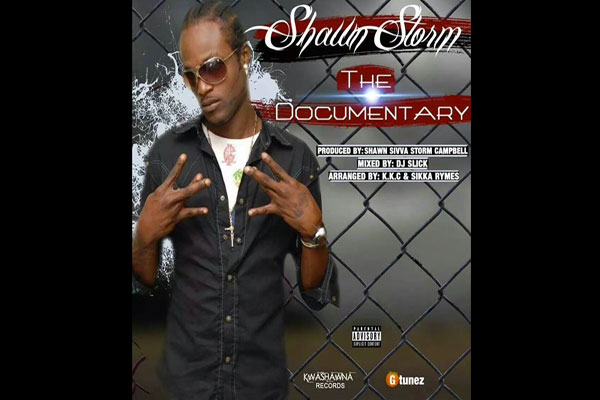 Portmore based DJ SLICK released a couple of week ago a tribute dancehall mixtape titled "Shawn Storm the Documentary mixtape" that celebrates Dancehall Gaza artist Shawn Storm Campbell aka Siva.
The Documentary is a free dancehall reggae mixtape straight out of Jamaica that includes  a lot of tracks old and new from the incarcerated Jamaican dancehall artist.
Shawn Storm has been incarcerated with his mentor World Boss Vybz Kartel for the murder of Clive Lizard and before his incarceration he was a raising star in Kartel's Portmore Empire and Jamaican music scene with several hit songs.
DJ Slick is from Portmore in Jamaica, like Kartel and Storm,  and he filled his mix with great dubs and special drops,  and the mix is more than an hour long.
Stream Dj Slick Shawn Storm The Documentary dancehall  reggae mixtape below and find the name of the songs and the full track listing on the cover.
LISTEN TO DJ SLICK SHAWN STORM SIVA THE DOCUMENTARY – MIXTAPE

real deal