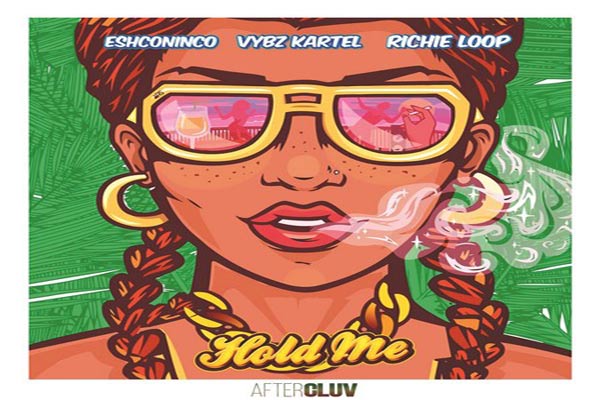 We present to you the #WorldWide Premiere Of #UniversalMusic #AfterCluv #HpTeamWorldWide Artist "ESHCONINCO" Featuring Dancehall SuperStar Vybz Kartel & Richie Loop.
Lit your summer time with a new dope dancehall single featuring Eshconinco, Vybz Kartel & Richie Loops in their new collaborative single Hold Me.
This is a dope new explicit summer dancehall banger from fans of Jamaican dancehall music worldwide, a global hit and Vybz Kartel's verse makes an already fresh tune super precious. Gals will love it and guys too.
Eshcoinco Richie Loop Vybz Kartel are about to take the Summer with their new banger Hold Me. Watch out and add this one too to Vybz Kartel 2017 songs list!
DWNLD EshconincoVybz Kartel Richie Loop Hold Me Promo
Listen To Eshconinco Feat. Vybz Kartel & Richie Loop – Hold Me



#Follow On Instagram:
@EshconincoOfficial
@VybzKartel
@RichieLoop
@HpTeamWorldWide
@Umusica
@AfterCluvDLab
@WayUp506
@DrLeo
real deal