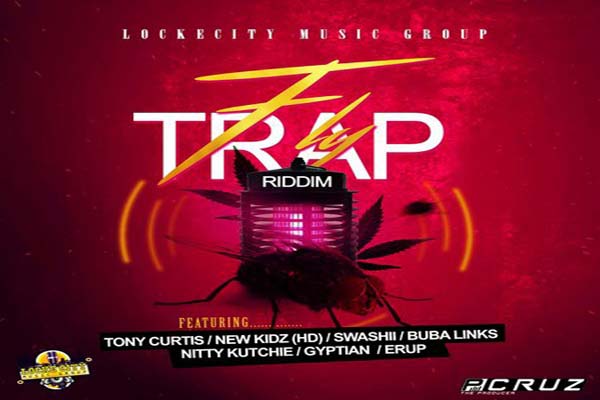 Check out a new dancehall reggae music riddim ready to set this Summer 2017 on fire!
Produced by Lockecity Music and called Fly Trap Riddim it boast new songs from New Kidz, Erup, Buba Links, Swashii, Tony Curtis, Nitty Kutchie and Gyptian.
Play below the full promo mix for some new good music coming out of Jamaica and get ready to vibe to some really good tunes and artists.
Check the full track listing for the riddim and download a promo for Fly Trap Riddim in zip format. The promo is just a low quality version, soon on iTuneswill post a banner below, so you can support your favorite Jamaican music artists and producers!
Listen To Fly Trap Riddim Mix – Lockecity Music
DWNLD FLY TRAP RIDDIM FULL PROMO
Fly Trap Riddim Track Listing
01 – New Kidz (HD) – Born and Raised (Raw)
02 – New Kidz (HD) – Born and Raised (Clean)
03 – Erup – Grimmy Life (Raw)
04 – Erup – Grimmy Life (Clean)
05 – Buba Links – Live Dreams (Raw)
06 – Buba Links – Live Dreams (Clean)
07 – Swashii – High Grade (Raw)
08 – Swashii – High Grade (Clean)
09 – Tony Curtis – Bubble Pon Me (Raw)
10 – Tony Curtis – Bubble Pon Me (Clean)
11 – Nitty Kutchie – Come Fi Me (Raw)
12 – Nitty Kutchie – Come Fi Me (Clean)
13 – Gyptian – Look At Her Lips (Raw)
14 – Gyptian – Look At Her Lips (Clean)
15 – Lockecity Music – Fly Trap Riddim Version
real deal