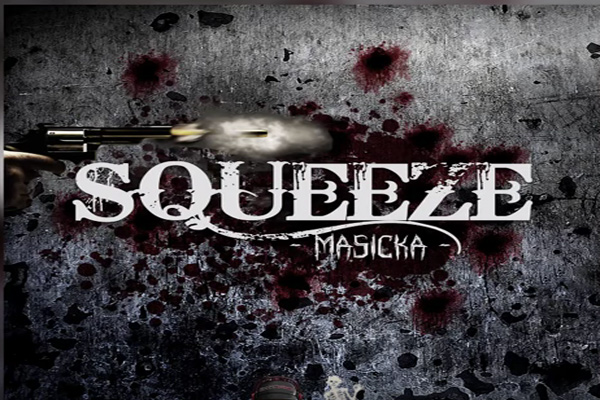 One of the hottest dancehall star in Jamaica right now is Masicka.
The Jamaican dancehall recording artist has been hot life fire for quite some time now but his full explosion probably happened since the release of his collaborative single with World Boss Vybz Kartel, titled Infrared.
Infrared is actually the most played song in Jamaica right now, believe it or not, with the single and youtube video ranking up around 3 millions of views since its release few weeks ago.
Masicka has been since releasing a bunch of singles hot like fire where he goes to war and disses everybody except World Boss.
Listen to Vybz Kartel, Masicka – Infrared [Official Audio]
In one of his latest music single, a gun tune titled Squeeze, Masicka goes after Alkaline, Aidionia & Mavado dropping the lyrics for his song during a live show in Barbados & Antiqua, where Masicka has been spitting lyrics like
"Banga dem weh hammer nyamma dem weh / The rasslcaat K it a stagger them weh / If a no Gaza a Genahsyde a dat them say / Light up a spliff with the grabba them deh," Masicak rhymes while responding to Aidonia single "Banga." In another line, Masicka also took a few shots at Mavado calling him a fake dread. "Wake which boss fake dread weh kiss ass / Know how much boy man put underneath grass,"
Masicka's war song Squeeze has been produced by Dakrome and Genahsyde Records and seems like Aidonia already voiced his reply to Masicka titled Krazy.
Strong of is  recent Kartel's endorsement Masicka is taking upon his shoulder the whole Gaza/ Gully old feaud and going alone against two of the top artists in Jamaican Dancehall Music right now Alkaline & Mavado. Will they answer Masicka?Will somebody else step in the beef? Stay tuned
Listen To Masicka – Squeeze [Official Audio]
real deal