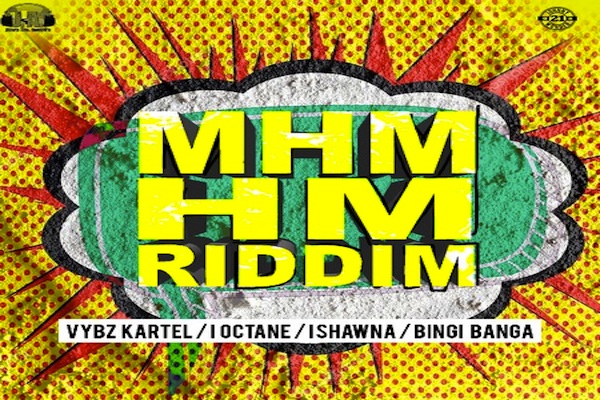 Another remarking musical success for renowned Jamaican music label Jone's Ave Records that are celebrating the incredible success of their latest riddim that take the title from Vybz Kartel latest nuclear success, the hit single Mhm Hm.
Vybz Kartel's single Mhm Hm has already ranked up more than 1.5 millions streams becoming the number one leading song currently in Jamaica, marking another huge success from the incarcerated dancehall King just two weeks after its release, already scoring mad sales on iTunes, where Kartel's has been previously dominating with Fever.
Jone's Ave Records released the full Mhm Hm riddim that features also a stellar line up of top Jamaican artists on it. Voicing on Mhm Hm riddim also Jamaican stars I-Octane with Ready When You Ready, Ishawna with another Danielle Di diss track title Walking Dead, Vybz Kartel with Mhm Hm, Binga Banga and in later recording also Ding Dong.
Stream below the full Mhm Hm riddim mix and download the full promo available for a limited time. Fans of Vybz Kartel can buy Vybz Kartel's Mhm Hm single alone, the full Mhm Hm riddim, or just their favorite song clicking on the iTunes banner on this page.
Support Jamaican dancehall music, your favorite artist and producer purchasing a high quality copy on iTunes.
ISTEN TO MHM HM RIDDIM MIX – AVE JONES RECORDS – FEATURING VYBZ KARTEL I-OCTANE, ISHAWNA, BINGA BANGA

DWNLD MHM HM RIDDIM FULL PROMO
Mhm Hm Riddim Tracklist:

01 – Bingi Banga – Bad Before
02 – I-Octane – Ready When You Ready (Raw)
03 – I-Octane – Ready When You Ready(Clean)
04 – Ishawna – Walking Dead
05 – Vybz Kartel – Mhm Hm (Raw)
06 – Vybz Kartel – Mhm Hm (Clean)
real deal