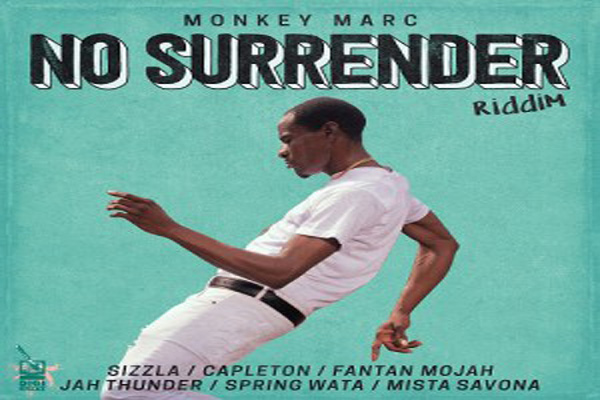 Tune in to one of the latest big reggae riddim coming out of Jamaica for May 2017.
Produced by Monkey Marc and titled No Surrender Riddim this new project features veteran Jamaican reggae stars Sizzla, Capleton and Fantan Mojah collaborative anthem that gives also the title to the Riddim: No Surrender.
Capleton with Babylon Days, Sizzla with Blessed, Fanta ojah with In The Streets and more artist voicing on No Surrender Riddim their individual songs.
Check the full track listing for No Surrender riddim with all the names of the reggae artists voicing on it and the songs titles, download the full zipped promo or get this new reggae riddim on iTunes after the clip with the full mix, clicking on the banner on this page.
DWNLD NO SURRENDER REGGAE RIDDIM 2017 FULL PROMO
Listen To No Surrender Riddim Mix[Jamaican Reggae Music]
No Surrender Riddim Track Listing
01 – Sizzla,Capleton,Fantan Mojah – No Surrender




02 – Capleton – Babylon Days




03 – Sizzla – Blessed




04 – Fantan Mojah – In These Streets




05 – Spring Wata – Homeless




06 – Jah Thunder – Mosquito




07 – Monkey Marc – No Surrender Riddim Version
real deal