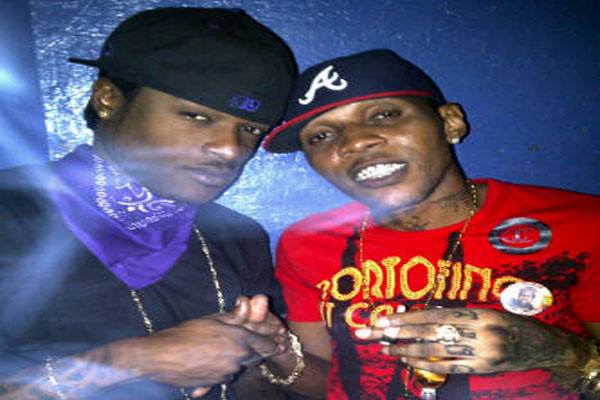 Incarcerated Jamaican dancehall reggae star Shawn Siva Storm, real name Sean Campbell, is hot like fire right now, following the release of his hard hitting song titled No Frauds, listen to it here, where he disses Popcaan.
Reactions to the songs didn't wait to come in, starting with Popcaan himself that first mocked his former best friend Shawn Storm and his mentor Vybz Kartel in social media, and then went on to BBC OneXtra to reveal in a interview that he thinks 99% of the music artists hates him, including Vybz Kartel, because he is successful, and despite the hate he will still be on top. I guess he doesn't know that Kendrick Lamar joint.. Be Humble.
While everybody was aspecting for the young dancehall star Popcaan to get humbled and own up to his past actions taking some sort of responsibility about all the things said about him during the years from the members of Kartel;s Portmore Empire, the kid went all the way in the opposite direction.
Already he was lyrically murdered in Shawn Storm No Frauds, and now there are more new dancehall war songs coming ou,t voiced by Shawn Storm and already going viral being indicated as new diss songs toward Poppi for June 2017. Listen below.
Shan Storm Siva released a full EP titled The Real Siva featuring 8 new songs, Infliction is one of the main singles, listen below. Available on iTunes you can get it and support a real Vybz Kartel's Gaza soldier clicking on the banner below.

Listen To Shawn Storm – Run As It Start – June 2017 [Popcaan Diss June 2017]
Listen To Shawn Storm – Infliction (Official Audio)
real deal